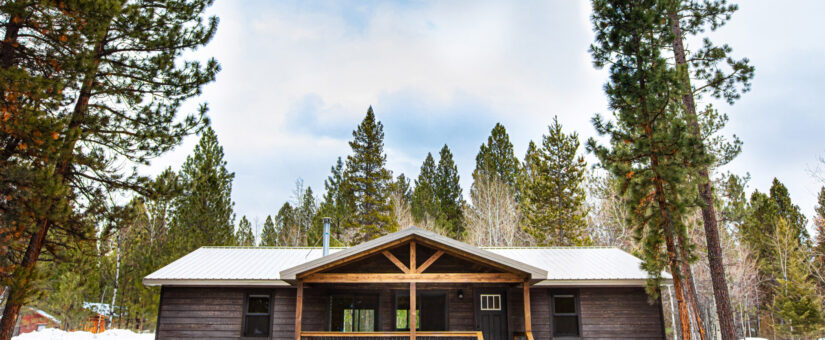 History of the Modular Cabin
Posted by Natalie Moen
On August 31, 2021
0 Comments
History, modular cabin history, montana cabin, prefabricated cabin
Riverside Cabins was founded in January of 2018 with the purpose of offering premium quality modular cabins and homes. Though Riverside Cabins is a fairly new company, the history of the modular cabin dates back to the late 1700s.
Early History of the Modular Cabin
The first prefabricated cabin was manufactured in England and later shipped to Cape Ann, Massachusetts where it was then reassembled.
During World War II, the Quonset hut was designed by a team of naval architects and engineers at Quonset Point Naval Air Station. The design was their solution to housing that could be built offsite, then transported and erected for military personnel housing. After the war, America saw thousands of military personnel struggling to find adequate housing for their families, with modular construction looking like their best option.
Fast forward to 1908, Sears, Roebuck, and Co. set their sights on marketing and selling "home kits". Originally known for selling watches, Sears Roebuck Company sold over 100,000 home kits from 1908 to 1940. They would sell a customer all the material they would need, along with directions so the customer could build their own home at a much lower cost, only having to pay a general contractor for the labor.
The "mobile home" became popular during the 1960s as an affordable form of housing. Unfortunately, there was little to no regulation and many companies built sub-standard, unsafe housing.
In 1976, the government stepped in with a base set of standards that had to be met. That is when the "HUD Manufactured Home Construction and Safety Standards" was born. Any manufactured home built today now follows these HUD standards. These codes make certain a home meets the safety and comfort standards while still allowing for affordable housing.
The manufactured home built to the HUD codes is a good building, but these are bare minimum standards, with these types of homes not meeting the same stringent regulation of a site-built home.
Riverside Cabins builds modular buildings.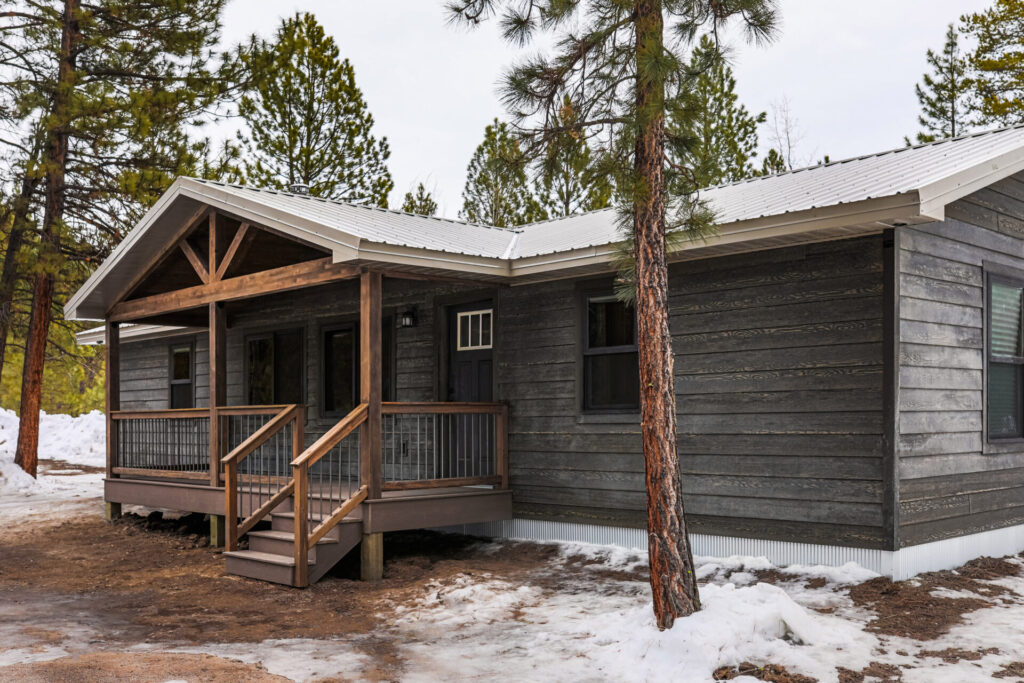 A modular building is built to the latest International Residential Codes (IRC). These are the highest standards of building practices for framing, wiring, plumbing, and energy. This is where the differences show up between a modular and manufactured home. A modular home, like a site-built home is constructed to the same state, local, and regional codes, and regulations.
Our cabins and homes are inspected by the state, before being set on your foundation. Learn more about the advantages to owning a modular cabin by clicking here.