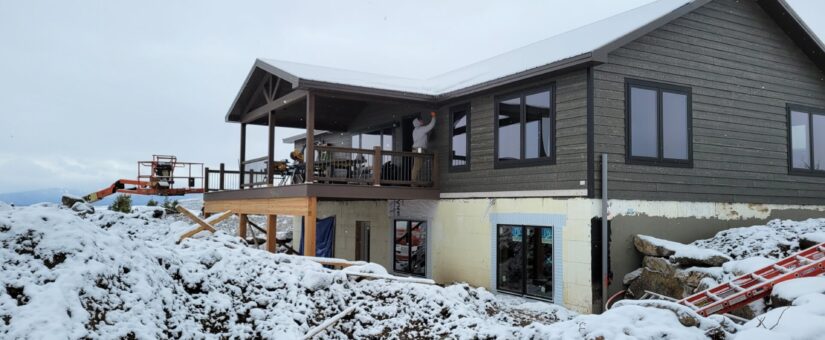 Construction Complete: Teton Valley
Posted by Natalie Moen
On October 28, 2021
2 Comments
idaho cabin, idaho home, modular cabin, prefab homes in idaho, prefabricated cabin
Back Story
Alex, a first-generation Cuban American who was born and raised in Miami, FL vacationed with his family for years near Grand Teton National Park. One of their favorite activities to do as a family is ski, and what better location to do so than in and around the Teton Valley.
After the family visited the Valley in May of 2020, they decided that was the place to make their dreams of owning a home in the American West a reality. After returning to Miami, the hunt was on to find land. Once Alex secured the land, the next thing on his list was finding someone to build his dream home. He stumbled upon the Riverside Cabins website, made a phone call to Nate, one of our project managers and the rest is history.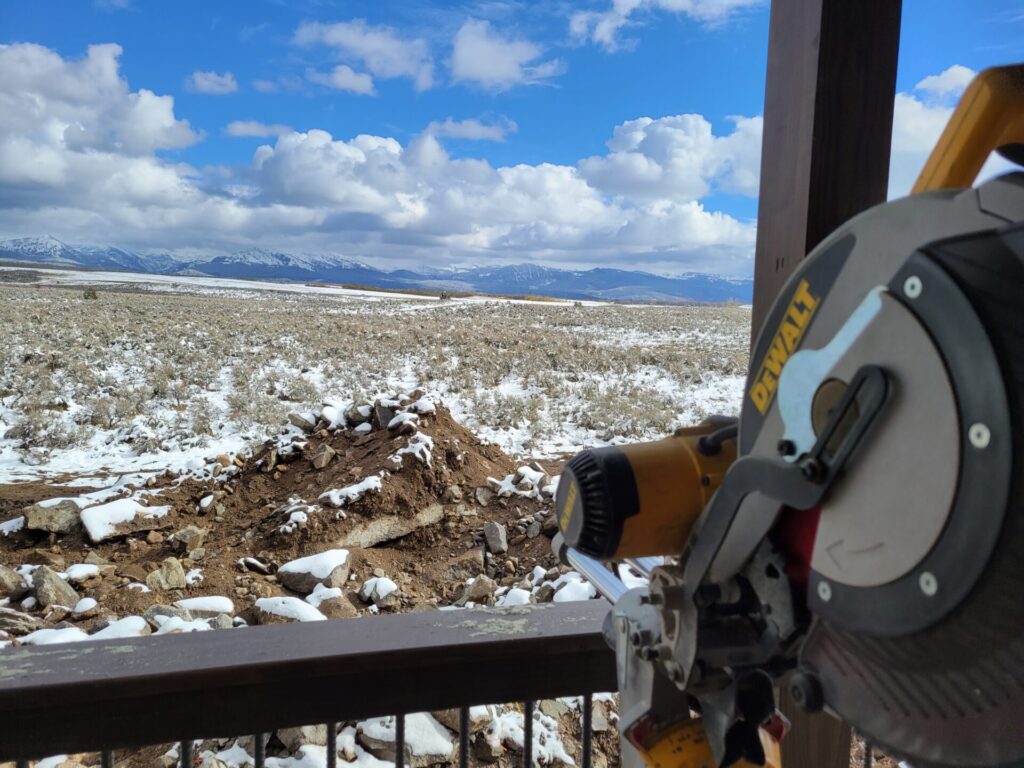 Picking Out Finishes
With a hectic schedule and living all the way across the country (2700 or so miles away), it wasn't in the cards for Alex to make it to Montana to pick out a floor plan or all of his finishes. With the help of technology, Nate was able to walk Alex through everything via zoom and over the phone.
Alex chose the 30×54 Yellowstone model that had 4 bedrooms and 2 bathrooms. The plan also included stairs as it would be going over a full basement.
The location of the property offers gorgeous views of the Teton Valley everywhere you look, so he wanted to be sure his cabin had plenty of large windows. Some notable finishes Alex chose for his cabin included solid surface countertops and a larger island in the kitchen.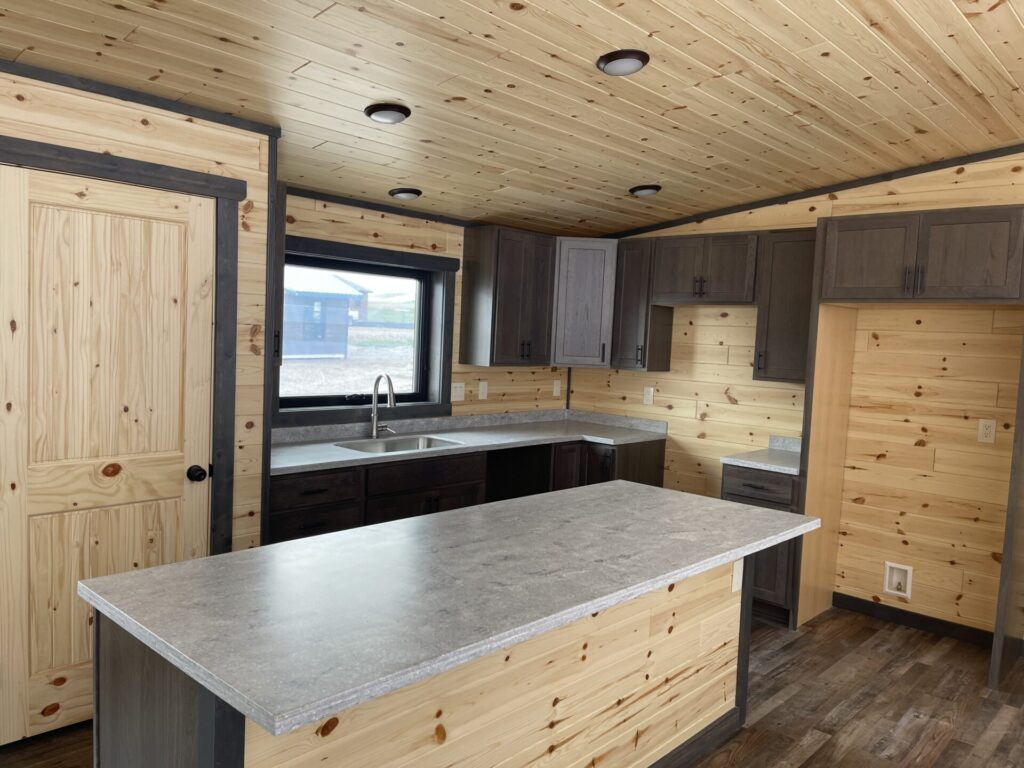 Delivery + Onsite Finish Work
Our onsite crew packed up before the winter snows and headed south over 350 miles to the site. Upon arriving to the area is when the rain started. The crane safely set both pieces of the cabin over the full walkout basement and the finish work began.
The Riverside crew worked through rain AND snow for a whole week. It was all worth it in the end to see our customer happy and a beautiful cabin ready for him and his family to enjoy in the future!