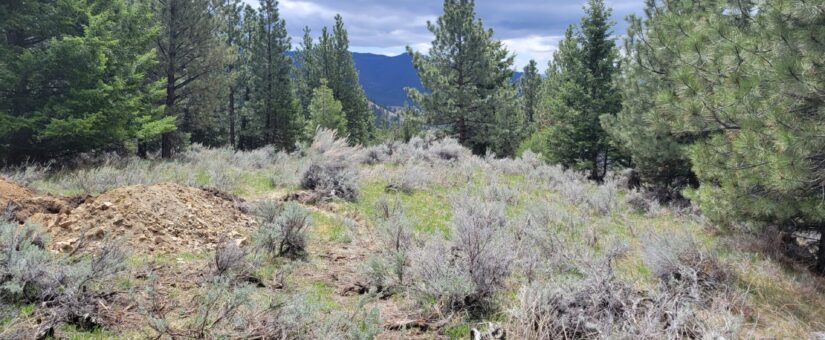 A Recap On Our Most Recent Project: Soft Rock
Posted by Natalie Moen
On October 12, 2021
1 Comments
cabin delivery, delivery day, modular cabin, montana cabin, montana cabins, new home, prefabricated cabin
Back Story
After living over in our neighboring state of Idaho for several years, Nathan and Sally set their sights on retiring in western Montana. The property they were interested in sat way up on the top of a mountain on Soft Rock Road in the Bitterroot Valley. They dreamed of having a home on the property one day but knew it would be a rather difficult task to say the least.
"From start to finish, this home project was a miracle. We found the property on Soft Rock and fell in love. The purchase was easy and quick, but that's where it stopped".
Site Visit
They spoke to concrete contractors and propane companies, home builders and landscapers. Everyone was willing to give them a quote, until they discovered it was on Soft Rock Road. Contractor after contractor fell through or backed out at the last minute.
They approached Riverside Cabins back in October of 2020 in hopes that we would be able to get them the home of their dreams up to their property. After extensive research online through Google Maps, our Install Manager and Project Manager decided to head that way for a site check. It was concluded that yes, we would be able to make it happen.
One of the neighbors said, "we'll believe a house driving up here on a semi when we see it".
Picking Out Finishes
Once Nathan and Sally received the green light, it was full steam ahead. Their next stop was to our office in Vaughn, Montana to pick out all of their finishes. With four different models to choose from, and having the flexibility to customize their floor plan, they decided that the Yellowstone model was perfect for what they needed. Nate, one of our project managers worked with them to make sure the floor plan accommodated just want they wanted including where the stairs to the basement would be located.
Construction & Site Work
Fast forward to June of 2021, when the in-shop construction of their home began. Meanwhile, Nathan and Sally started working on their site in preparation for delivery. But there was still the problem of the foundation. They contacted every concrete company in the valley, and nobody wanted to come up to the property. So, with the help of a man in their church congregation who is a retired concrete contractor, they started building the foundation themselves.
They poured footers, shoveled gravel, and set rebar. Next, was stacking and filling cinderblocks. And finally, framing and attaching sill plates right up to the last minute.
Delivery Day
Our install crew packed up the trailers on an early September morning and headed west to the Bitterroot Valley with two trucks following behind, each with one piece of the building in route to its forever home.
Once they arrived at the bottom of the hill, it was a little tougher than the crew had anticipated, facing a 30% uphill incline. With the expertise of our install manager, he jumped into a bulldozer and assisted getting the crane and two trucks up the mountain safely.
"Cole, Colby, Treyton, Enric, and Dave from Riverside were incredible. They came, made sure everything was ready to go, and got to work. With a lot of effort, persistence, and some creativity they found ways to get the house and the crane up to the property. Without their backgrounds and confidence, we know that our house would not have made it up the hill."
"Best of all, we never heard any negative comments or complaints from the Riverside crew. Almost everyone else who came up throughout this process made sure we knew what a negative experience it was for them, but the Riverside guys had positive attitudes and an incredible work ethic."
Even though it took longer than expected, they made it to the top and the fun began! The crane got both pieces onto the basement foundation and our install crew started the process to secure the home.
Within 5 days of getting the house on the foundation, our install crew wrapped up everything they needed to do to finish the project.
Customer Review
"We will be forever grateful for the key role Riverside has played in the miracle of building our home. They helped us find a way that was affordable in the conditions we were working with. They have helped open the eyes of many people in this area to what is possible, and it's incredible."