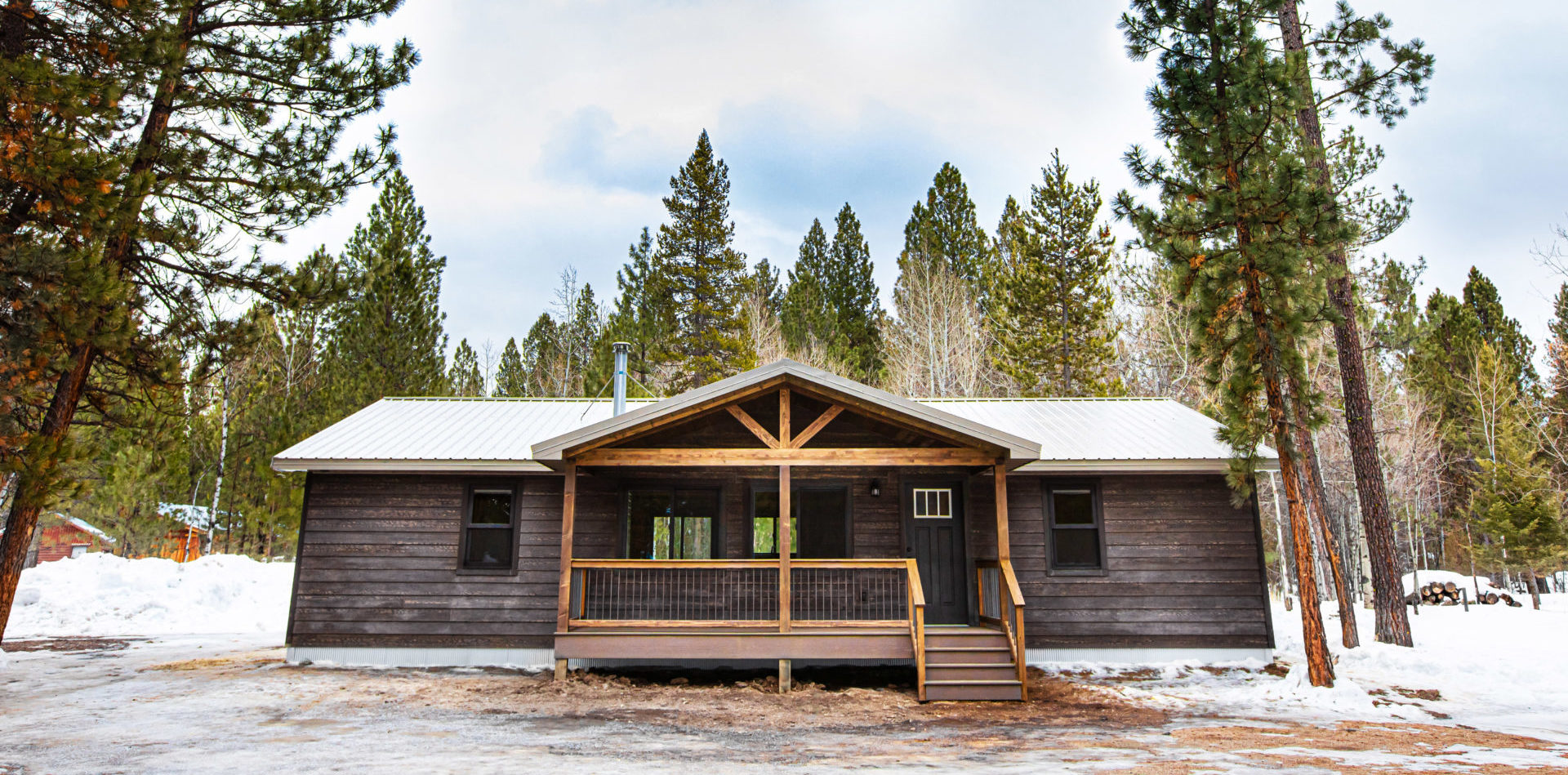 The Yellowstone Cabin is a ranch style cabin that includes a 6′ x 20′ covered reverse gable porch. Typically, the porch is centered on the building placing the great room in the middle and the bedrooms on either end.
This layout allows for maximum use of floor space by avoiding hallways. Combining the great room and kitchen areas, along with the vaulted ceiling, makes for a comfortable central gathering space. Having the porch on the wider side of the Yellowstone Cabin allows for plenty of windows to enjoy the view from your dream cabin!
There are so many advantages to building a modular cabin. Click here to learn more! One unique thing about working with Riverside Cabins is that you will not need to worry about finding reliable sub-contractors, we take care of everything!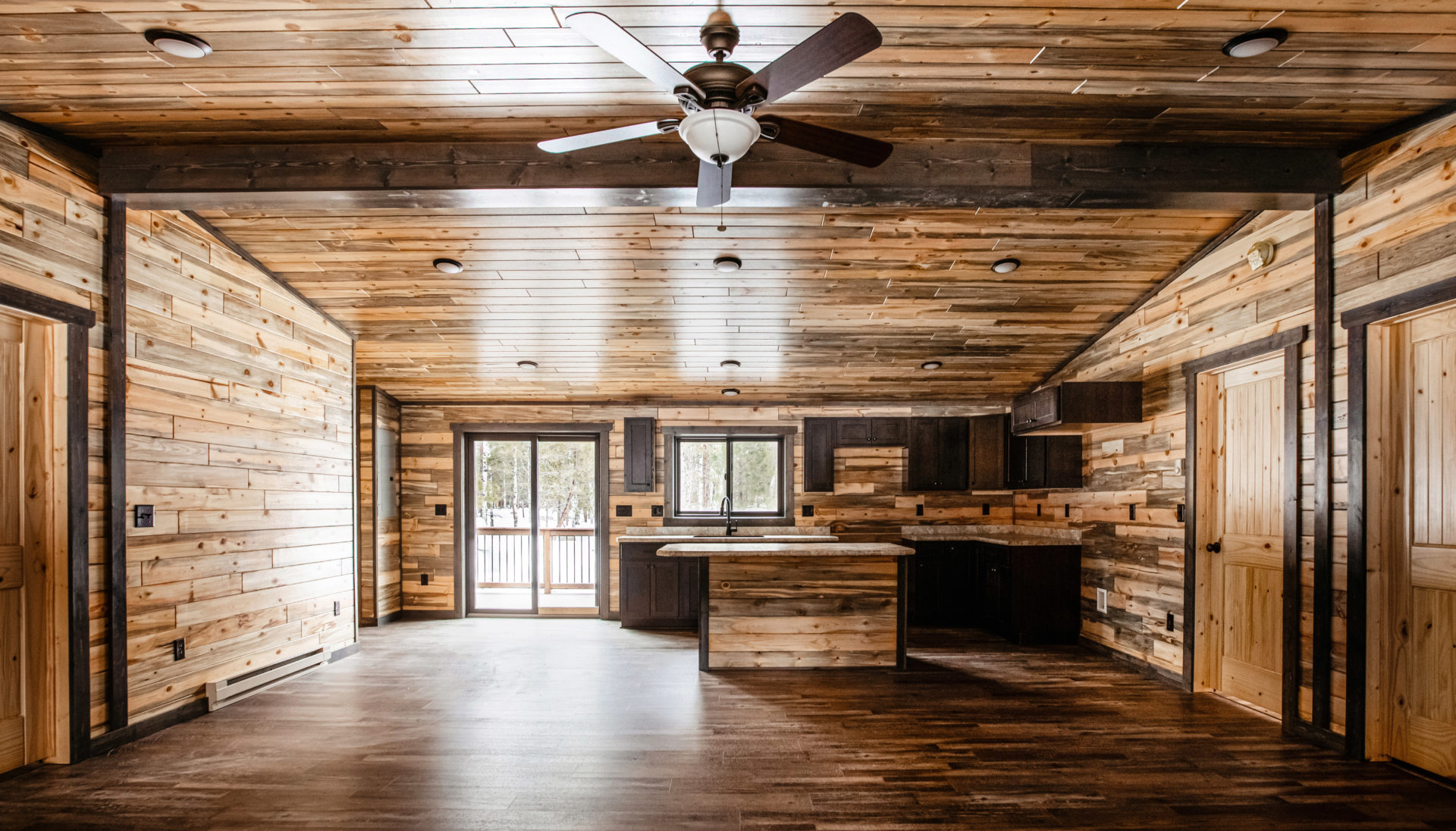 Standard Features of the Yellowstone Cabin
State Permitted and Inspected
40-Year Warrantied Metal Roof, Facia, and Soffit
Anderson 100 Series Windows
Insulated Fiberglass Entrance Doors
R21 Closed Cell Foam Insulation in 2×6 Exterior Walls
30-Year Warrantied LP Smart Side Lap Siding
R49 Minimum Cellulose Insulation in Engineered Roof Trusses
3/4″ Tongue & Groove Pine Walls and Ceilings
Hickory Cabinets with Laminate Countertops
Completely Finished Building from the Floor Joists to the Ridge Cap
Hours of Operation:
Monday – Friday, 8AM – 4PM
Connect
rsc.sales@riversidecabinsllc.com
46 12th Street, Vaughn MT 59487
Monday – Friday 8 AM – 4 PM