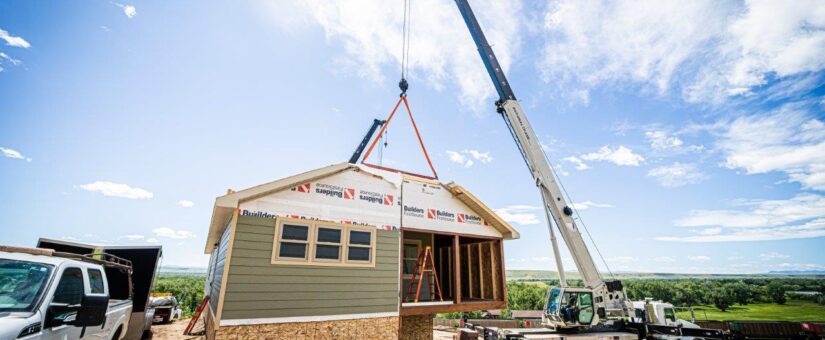 6 Reasons A Riverside Cabin Is Right For You
Posted by Natalie Moen
On September 8, 2021
0 Comments
advantages to a modular home, climate controlled construction, modular cabin, quality construction
If you are in the market for a cabin or home and are thinking about going the modular route, look no further! At Riverside Cabins, we understand the significant decision and sizeable investment that you are making when purchasing a cabin or home. Learn about 6 reasons why a Riverside Cabin is right for you!
1. Excellent Craftsmanship
One advantage of owning a Riverside Cabin is the quality of how our cabins and homes are built. Your cabin is something that is sometimes passed down to the next generation, therefore an investment you want to gain in value.
We have direct supervision of all building aspects from materials to labor. Our skilled framers and finish carpenters are closely screened and hired on as a long-term part of the Riverside team. We then find highly qualified and licensed plumbers and electricians who are the best in their profession. Often, on a site-built home, these trades are hired according to who is available at the time.
Here at Riverside Cabins, we know that our craftsmen are great at their trade and take pride in what they do.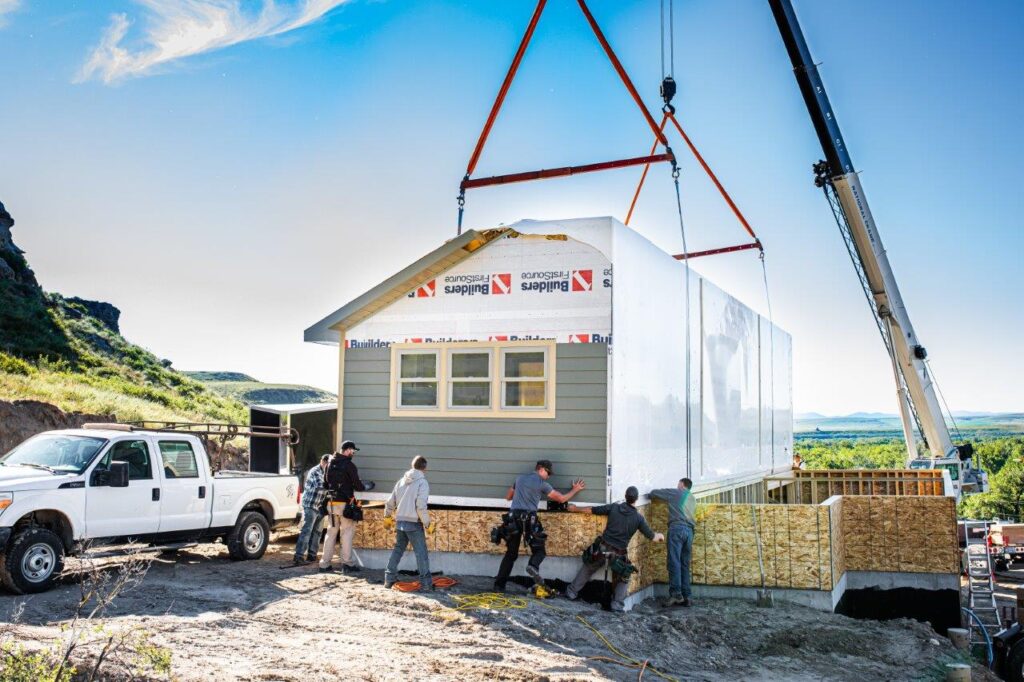 2. Quality Construction
Think of a custom site-built home, only better. Another advantage to owning a Riverside Cabin is how well we are able to build them. In order to hold up to the demands of being lifted with a crane and sent down the highway at 65mph. our buildings are strong as can be.
We start with double 2×10 rim joists all the way around each piece of the building. Then, the main floor walls are bolted down to the rim joist beam. Finally, the 2×6 exterior walls have 3 inches of closed cell foam insulation.
Each of our buildings have engineered trusses designed specifically for your site.
3. Endless Customization Options
Riverside Cabins offers a variety of interior and exterior customization options for you to choose from. Though there are some limitations to what can be done with the floor plan due to the marriage wall (where the two pieces of the building are put together), things can be tweaked to fit your exact needs. Not interested in laminate countertops? No problem, we also have a solid surface option (Corian).
Whether you know exactly what you want, or if you need guidance putting it all together, we are here to help!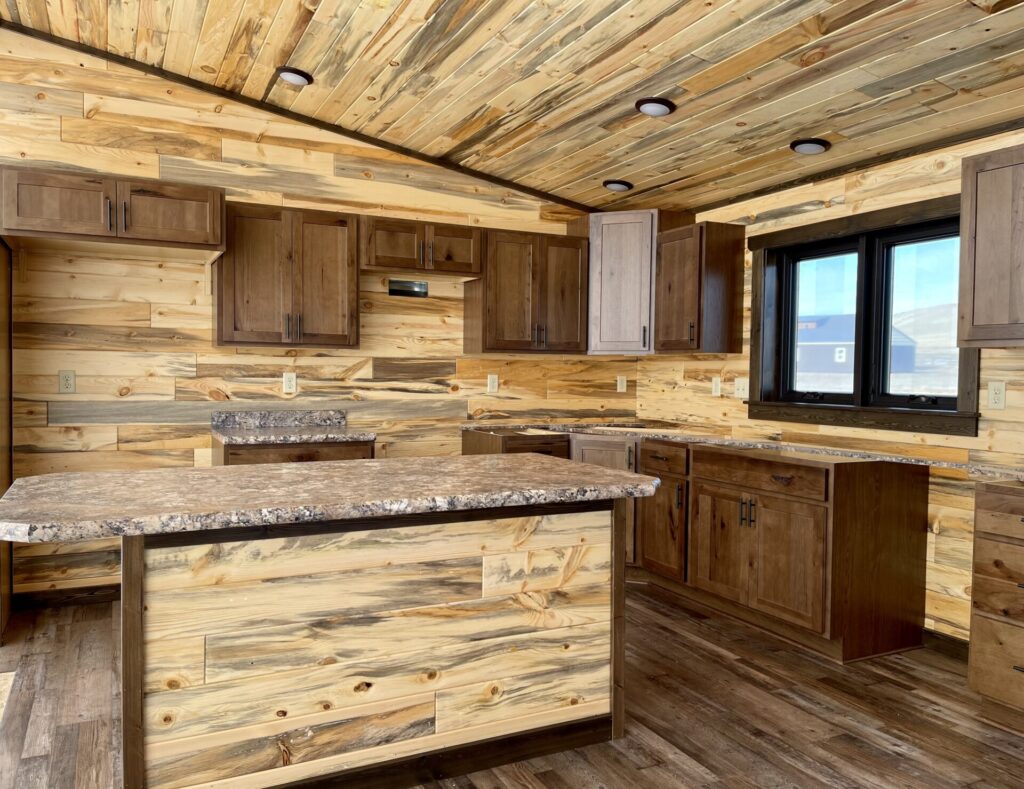 4. Building Timeline
Your cabin and your foundation can be done at the exact same time. While work is being done on your property like roads, foundation, and utilities, your cabin is being built in our facility. There are no weather delays when it comes to the building process, making the overall project more efficient.
Though the wait time from when you put your deposit down, to when your building gets delivered may seem long, it takes less than 6 weeks to complete once the crew starts in the shop.
5. Climate Controlled Environment
We build your building in our building. This allows us to keep everything out of the weather until it is ready to be set on your foundation. As a result, no soaking rainstorms or snow drifts will get inside your building. No 100-degree days overheating the lumber which causes twisting and makes for crooked walls.
Our facilities allow construction to go on year-round.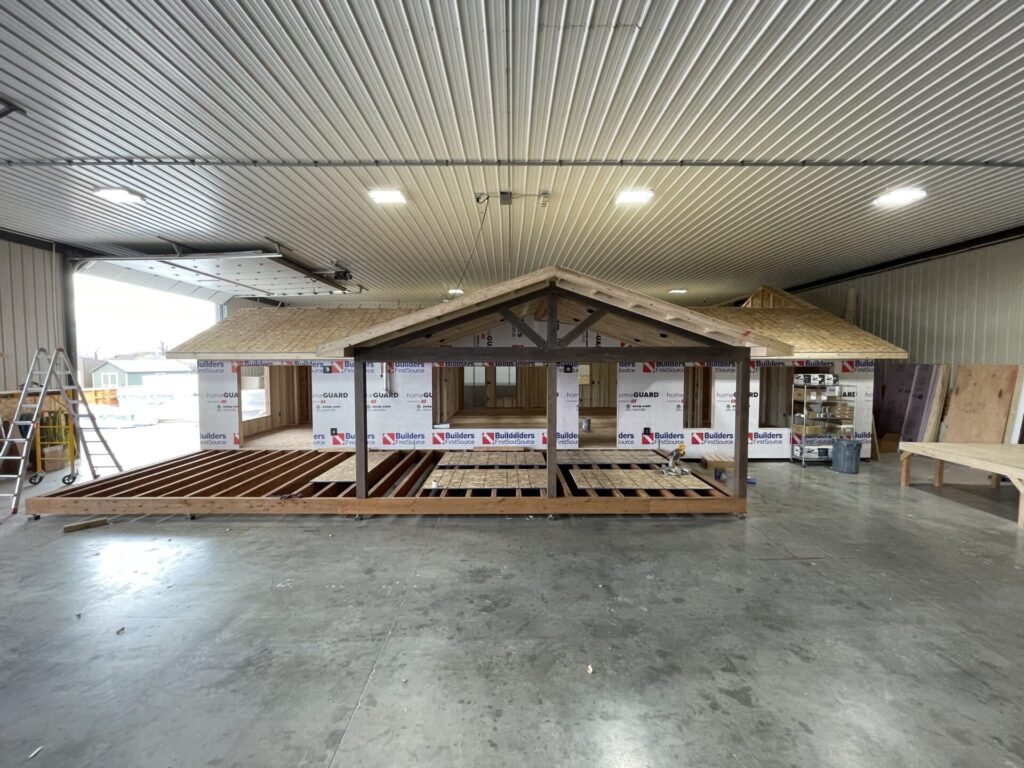 6. Permitting + Inspection Assistance
Many rural areas have few to no permit requirements. What this means is that a site-built building will often have no official inspections to verify it is being built properly and safely. A Riverside Cabin starts with a set of plans approved and permitted with the specific state the cabin will be delivered to. Then, either a licensed Montana state or 3rd party inspector will inspect the framing, insulation, wiring, plumbing, and final product to assure it is up to the latest codes.
Request a free estimate today and get one step closer to owning your dream cabin!