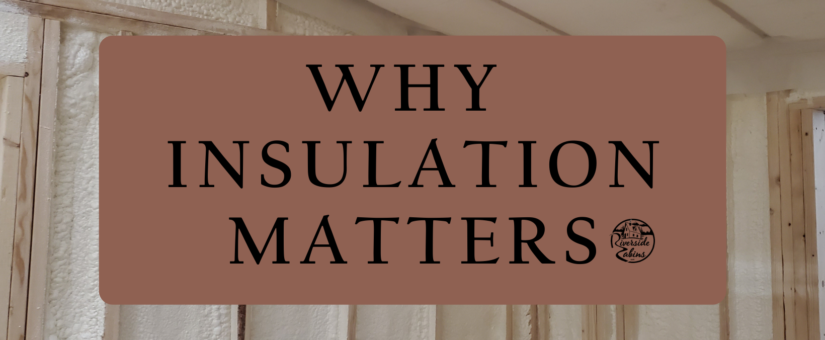 Why Insulation Matters in Modular Cabins
Posted by Natalie Moen
On September 15, 2021
0 Comments
cabin insulation, modular cabin, montana cabins, prefabricated cabin, r-value in modulars, wyoming cabins
Riverside Cabins is committed to building a cabin that is stronger and stiffer than a site-built home, using quality materials that will offer years of enjoyment without the maintenance. With the way our cabins are insulated, they are designed to withstand all the weather elements. Keep reading to learn why insulation matters in modular cabins.
You hear the terms "R-value" often when it comes to insulation, but what does that mean? We are here to help you understand the vital role insulation plays when it comes to your cabin.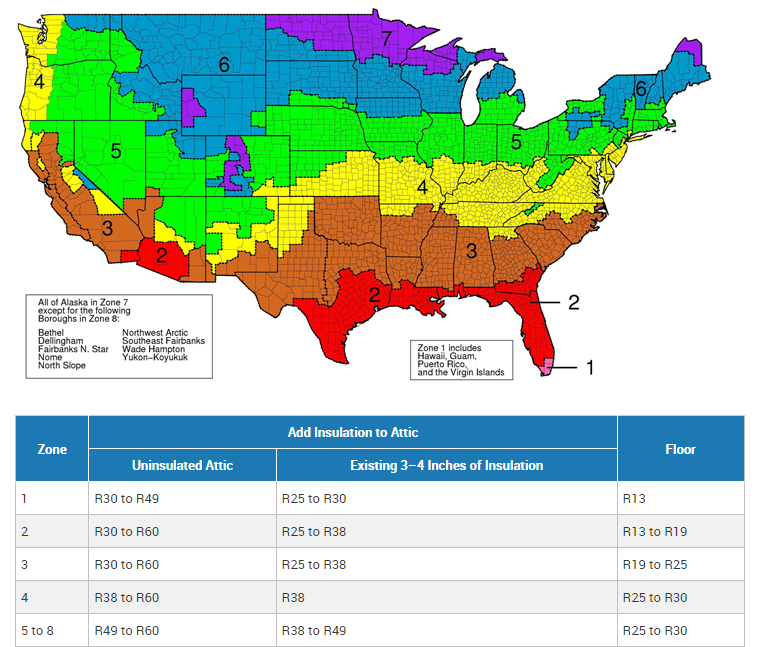 Insulation provides resistance to heat flow and lowers your overall heating and cooling costs. Insulation ratings are measured in R-values per inch of thickness. R-value measures how well building insulation can prevent the flow of heat into and out of your cabin. A higher insulation R rating means better climate control and better energy efficiency for your home.
R21 Closed Cell Foam Insulation
At Riverside Cabins, we use R21 Closed Cell Foam Insulation in our 2×6 exterior walls. Spray foam has become a very popular choice in residential construction projects and has many benefits as well. It reduces air leaks and fills spaces easily and completely, no matter the shape of the area. Not only does closed-cell foam have a better R-value per inch than other types, but it also adds to the structural strength of walls because of its glue-like adherence.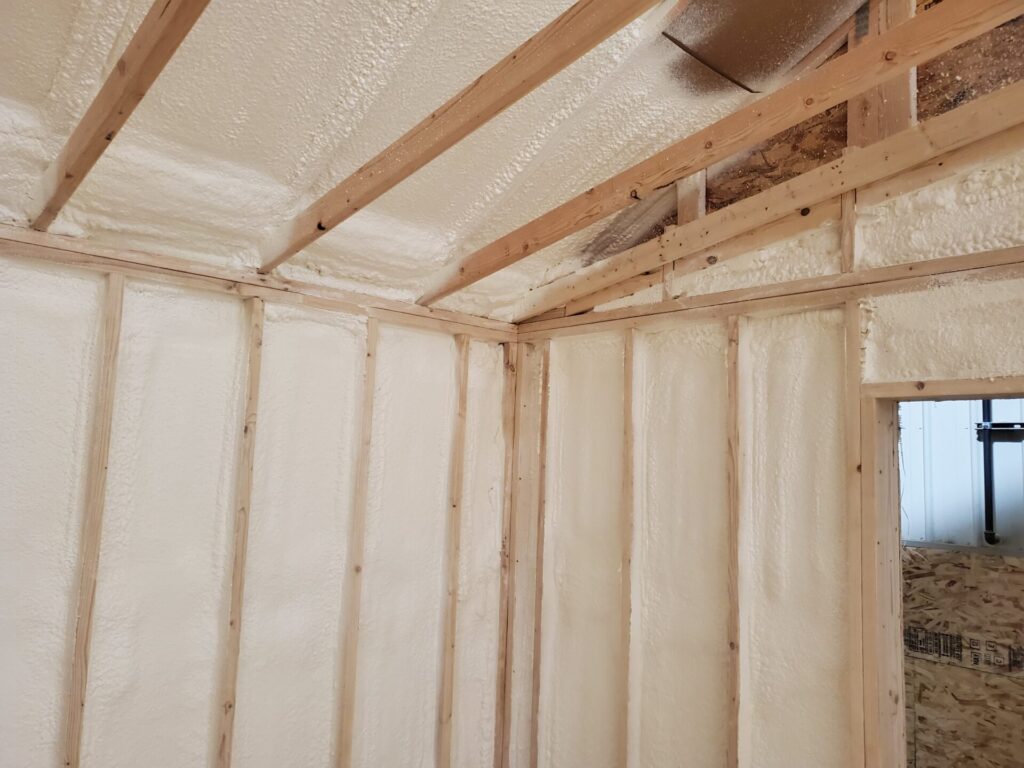 R49 Blown In Cellulose
For our attics, we use R49 blown in cellulose, which is recycled, ground-up paper that helps with insect control and fire resistance. Cellulose insulation is also considered to be among the safest materials for home insulation and considered an eco-friendly product.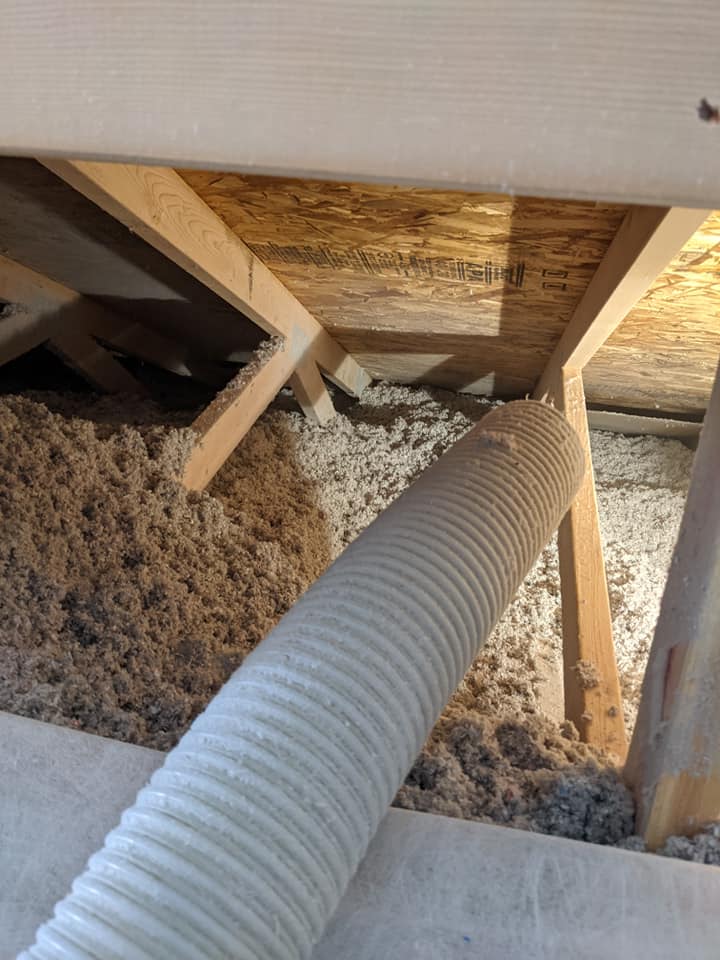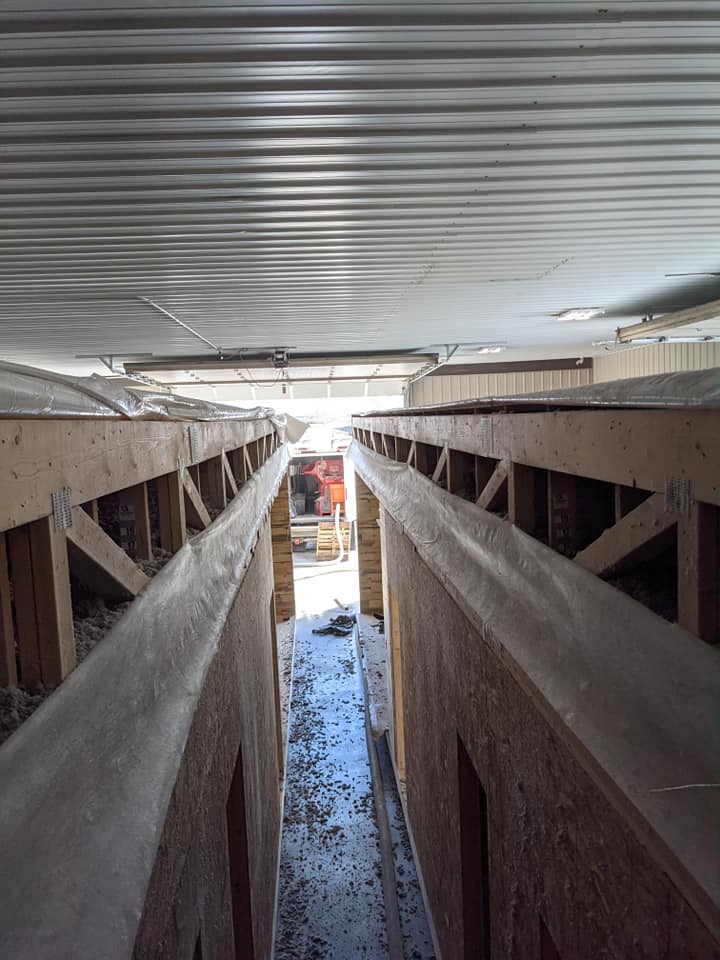 We pride ourselves on giving you the best product possible, no corners cut! Stay tuned in the upcoming weeks to learn more about the different products and materials we use to build your dream cabin.