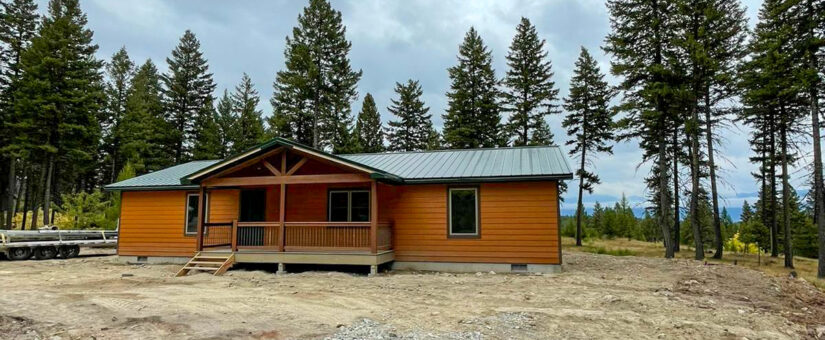 Peace in the Pines
Posted by Natalie Moen
On January 10, 2023
0 Comments
Located in the northwest corner of Montana deep in the Kootenai National Forest sits a small town known for its rugged terrain and spectacular 360-degree mountain views. For our customers Ryan and Michelle, this would be home. Michelle graciously shared their experience of moving to Montana, securing land, purchasing a Riverside Cabin, and finding peace in the pines – keep reading!
From the moment we met in 2018, Ryan shared his dream of living in Montana permanently. Growing up, he had traveled throughout the state, specifically the Flathead Valley and knew that is where he wanted to settle down. If I never entered the picture, he claims he would've bought land and built an off-grid one room cabin and live out his days off grid with a dog. During nursing school while imagining my adult life, I had dreamt of living in a small, quiet town. My daydreams envisioned Texas, but Montana quickly won my heart. In 2020, we made the dream a reality and moved to Kalispell. About one year after we settled in, we quickly realized that we wanted to relocate somewhere quieter with more room.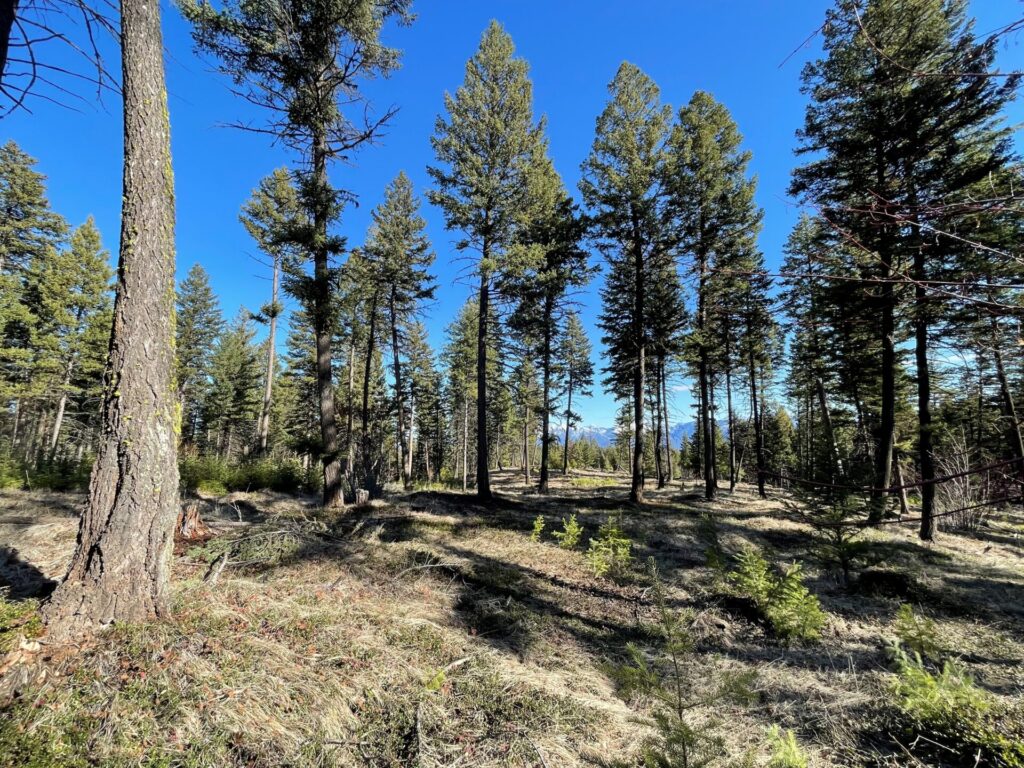 After a quick search we found our plot of 5 acres in a small town near Eureka, MT. It quickly felt like home during the initial realtor visit, and in July 2021 we closed on the land. After closing, we started investigating possible home builder options. A "traditional log cabin" was always the plan so that narrowed our options. We searched local builders in Northwest Montana and quickly realized they were either overpriced or booked out for at least 2 years. Finally, we fell upon Riverside Cabins. After researching the website, we felt as though it was the perfect option for us.
Riverside Cabins stood out from other options due to customizability, price, and customer service. From the second we called to inquire about a down payment for a time slot, to the design process, the delivery, and aftercare questions the customer service from Riverside Cabins has been an absolute dream.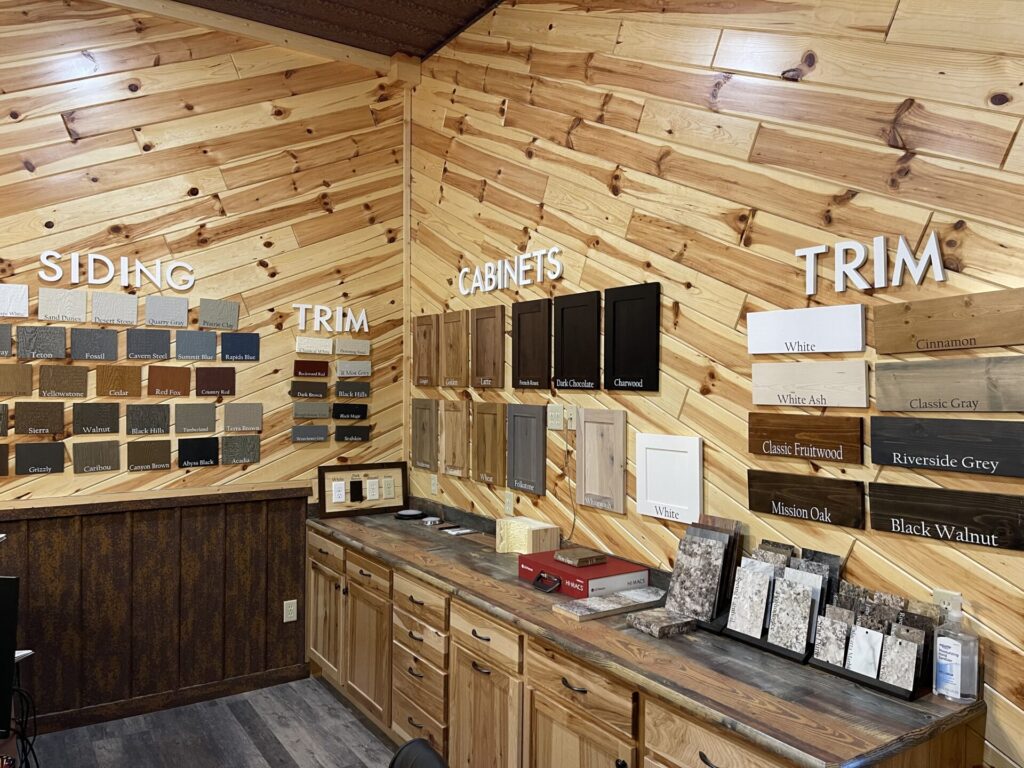 When we picked our home options in January of 2022 and were able to tour the warehouse, I felt even more excited. It was amazing to walk through the already started builds and examples of the actual work being completed. Knowing that most of the build was being completed in a warehouse and time delays due to weather were essentially eliminated was also comforting.
I absolutely loved the customization process. Our home in Kalispell allowed me to gather a lot of ideas of things I wanted to have in a new home – a larger laundry room with a tabletop over the appliances, a large master bath with a tall linen closet, more windows – all of those things were able to be customized with Riverside Cabin options. I had to convince my husband to go for the larger floor plan out of two options, but I don't regret it at all – the home is perfect for us and a potentially growing family one day.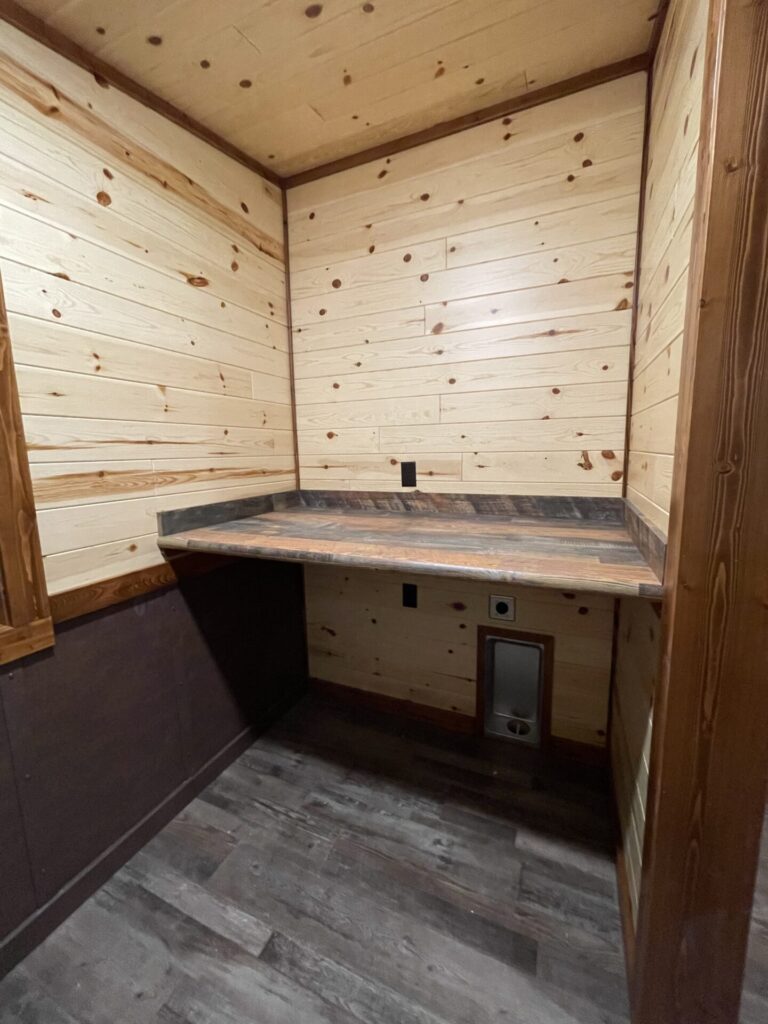 You and your crew really have no idea how much this house means to me. In 2022, I jumped out of my comfort zone, quit my staff job, became a travel nurse for 8 months and temporarily relocated to a place that felt the farthest from "home" in order to make this dream a reality. Riverside Cabins is a big part of this story.
We lived in Washington and as I worked at a hospital there every single day, I just wished I could be back in Montana. I dreamed about this house and couldn't wait to spend, especially the spring and summer starting a homestead life that includes gardening, farm animals and a mostly self-sustaining life. I had big dreams of having a house we could grow into and start a family in, much unlike the house we had in Kalispell which we really only had room for just us two. Riverside Cabin's availability and cost effectiveness allowed this dream to happen as soon as it possibly could, and I am greatly appreciative of that.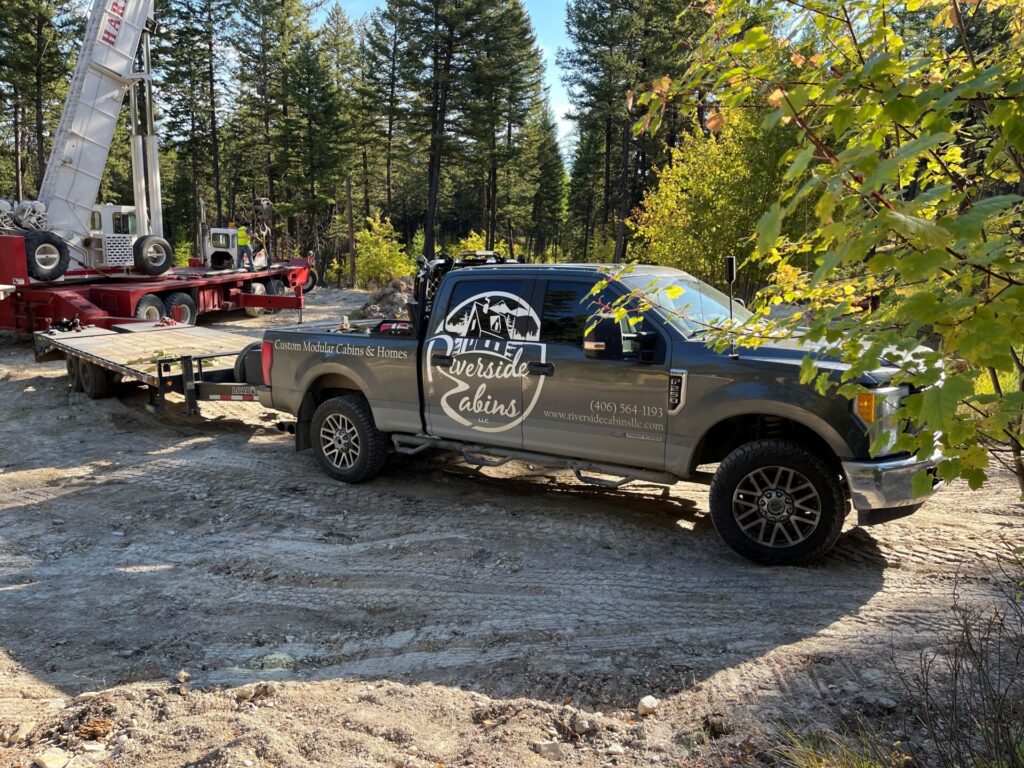 I was extremely impressed with the crew that worked on the finishing touches of the home once it was laid on the ground. They worked far into the night for multiple days to finish flooring, trim, etc. It was also nice to see that they had mopped the floors and cleaned up "their dust" before leaving.
There were a few items that required a return visit (finishing trim, kitchen pantry installation) and even that was smooth and timely. I would recommend this company to anyone who was looking for this style home. What also amazes me is we were able to get more house for less cost than what we purchased our Kalispell home for 2 years prior.
When reflecting on our experience, I started thinking about the many things this company did during our build that I feel most traditional homebuilders would never do. Being acutely aware of the growing developments in the Northwest Montana region that come with the cookie cutter designs, cheap craftsmanship, and rushed jobs with either not enough workers – I have come to value this home and the work of Riverside that much more.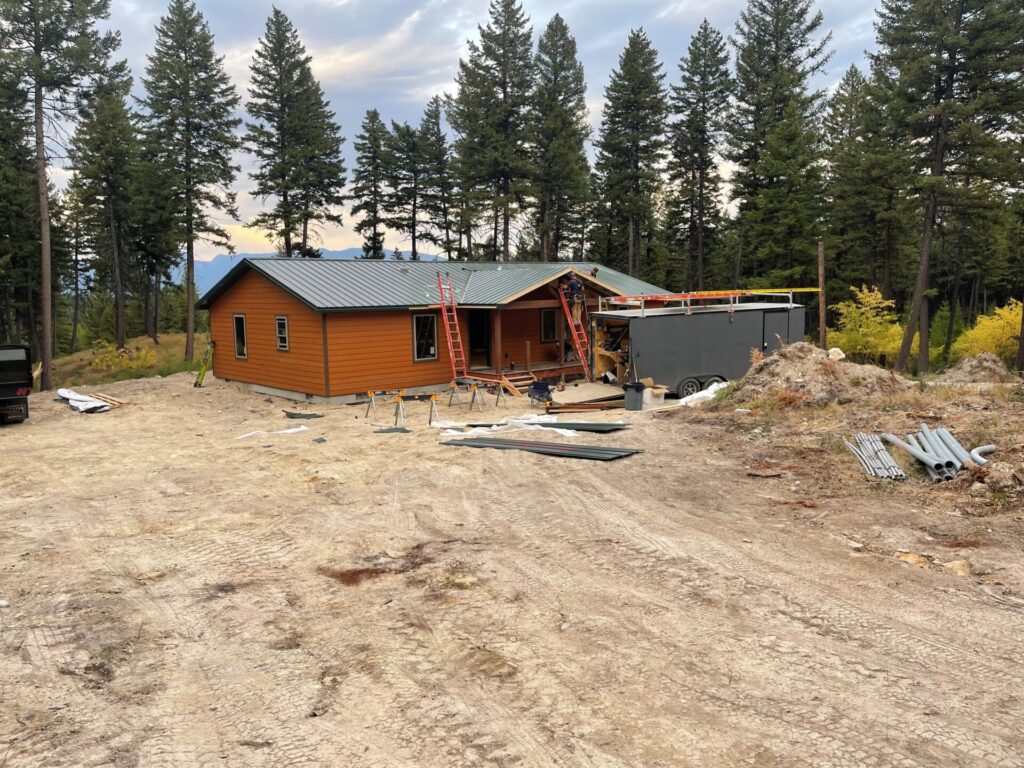 The process was very organized and there was great communication throughout. From picking our finishes, to receiving the exciting "warehouse progress photos", to organizing our delivery I have been more than pleased. Having a home drop to the foundation and then in a few weeks its winter has come with some learning curves that we were not aware of prior, having never built a home before from dirt without utilities or anything else. However, Riverside cabins have always been there to offer assistance or advice to make the home's first winter a success. I cannot wait for Spring.