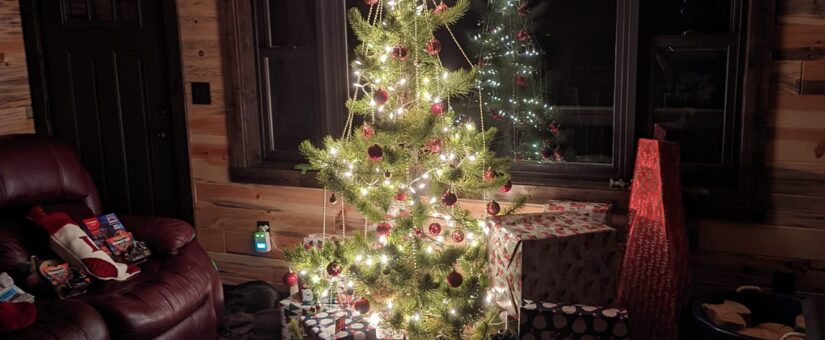 Christmas At The Cabin
Posted by Natalie Moen
On December 6, 2022
0 Comments
Here at Riverside Cabins, our mission statement is all about people. We are here to serve our customers and make their dream of owning a cabin or home a reality. One of our customers shared an amazing story with us about their first Christmas at the cabin.
Our First Christmas
We were able to spend 10 days at our cabin over Christmas in 2021. The experience will forever be etched into our minds.
Prior to Riverside Cabins building our cabin, we would partake in day trips to our land during the winter months, but we were never able stay for long periods of time as we would have to commute back to town at the end of the day.
At the beginning of the week, we were able to drive our vehicles into the cabin. As the time passed throughout the vacation, the snow started to fall, and we ultimately had to move our vehicles down to the highway to avoid having them snowed in for the winter. It snowed approximately 2-3 feet during our 10 day stay.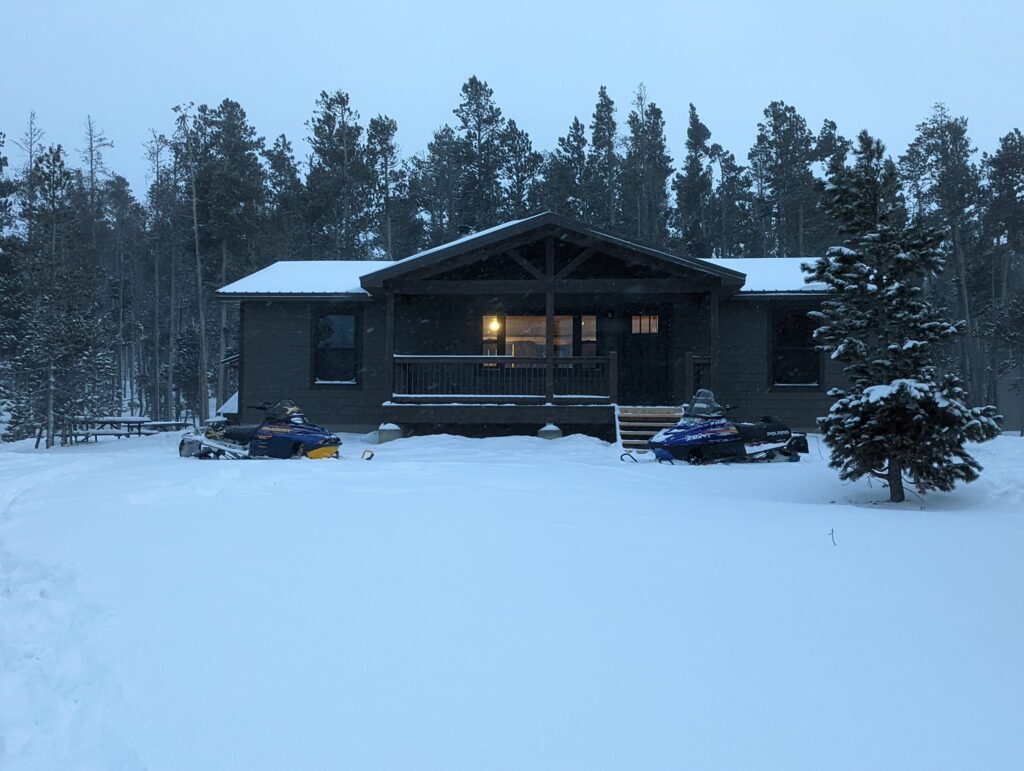 Our time at the cabin was priceless. We played games, drank hot cocoa, and enjoyed the heat from our wood burning stove.
The cabin did exactly what we had hoped for, it stayed warm on those cold winter nights and provided us a cozy place to watch the snow fall during the storms.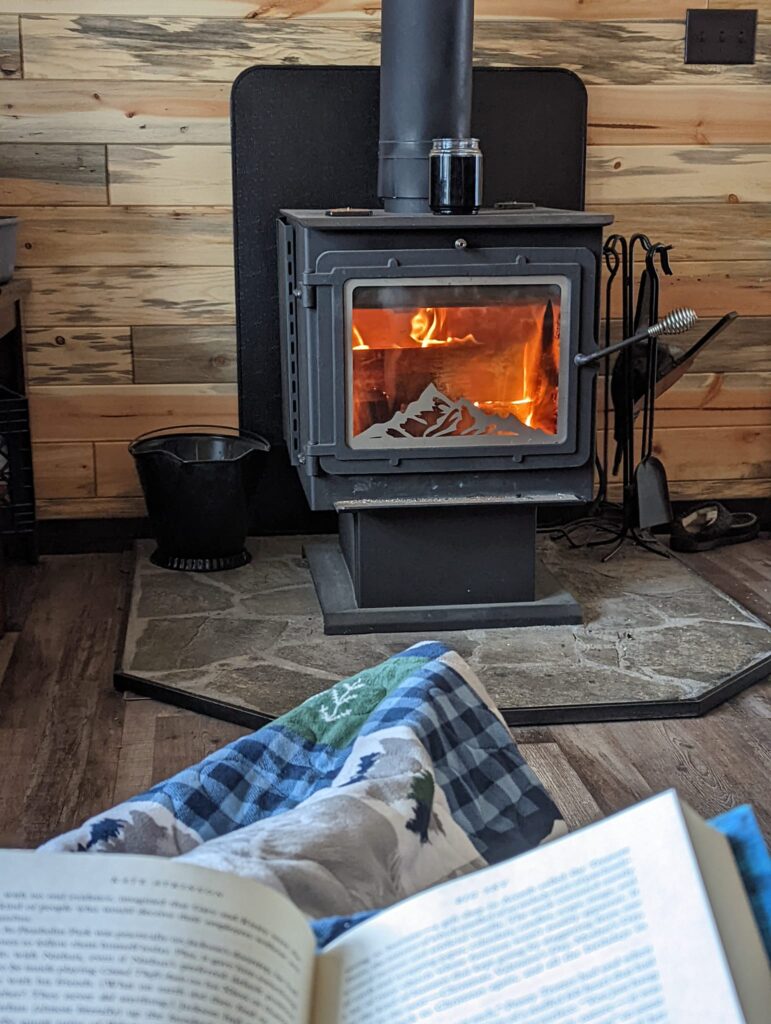 We enjoyed the outdoors sledding with our kids, cooking lunch around a fire, building snowmen, and finding a Christmas tree. It was reassuring to know that although we were outside in the elements for several hours, we would have a nice warm cabin to return to. We enjoyed family dinners and evening shenanigans which included nerf gun wars, board games, and movies.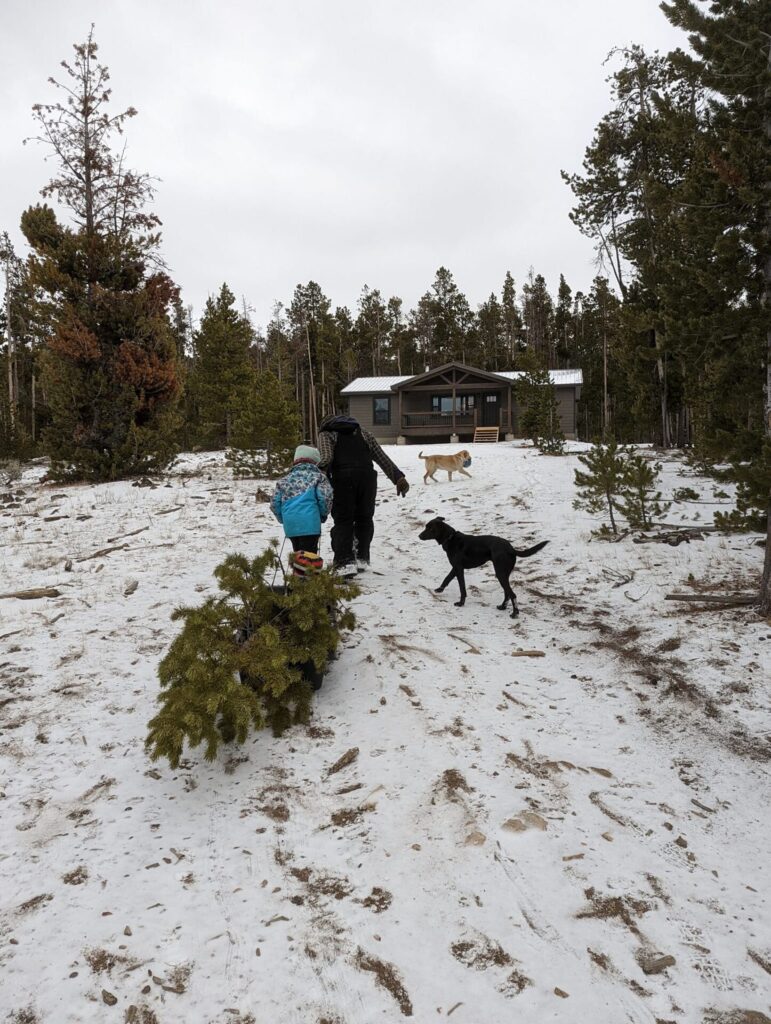 The cabin has been a game changer for our family outdoor adventures on our property. We have been able to spend more time and do longer trips throughout the winter months in the mountains on our property.