Part 1: Constructing Your Cabin
Posted by Natalie Moen
On January 13, 2022
0 Comments
Here at Riverside, we build custom modular cabins and homes. What does that mean exactly? A modular home, like a site-built home is constructed to the same state, local, and regional codes and regulations.
One major advantage of owning a Riverside Cabin is that we build your building in our building. This allows us to keep all the materials for your cabin or home inside as we build it out of the weather until it is ready to be set on your foundation. Our facility allows construction to go on year-round.
Over the next several weeks, The Constructing Your Cabin series will give an in-depth look at the construction process from start to finish. Part 1 will dive into the floor framing and exterior walls.
Floor Framing
Long before any framing begins, our lead framer sits down and studies each floor plan, making notes and putting together a materials sheet to ensure when the time comes to begin construction, we are ready to go.
When the materials arrive, members of our framing crew measure and cut each piece based on the floor plan.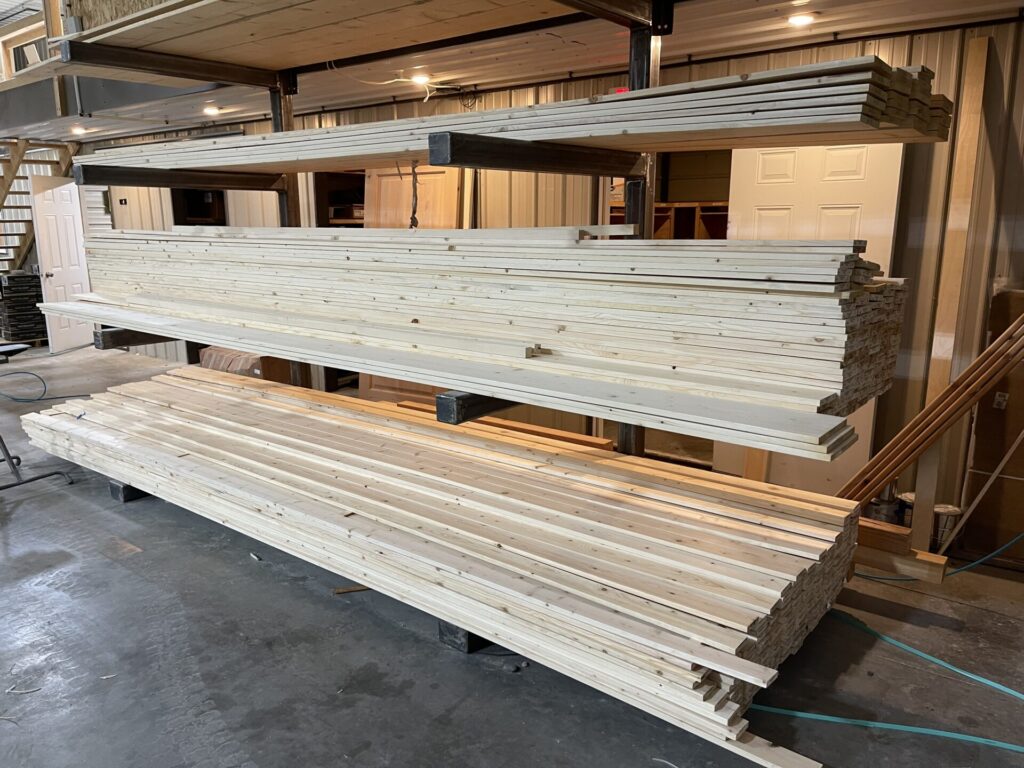 Exterior Walls
The next step in the process is assembling the exterior walls. From there, house wrap is added. House wrap will keep water and air from making their way into your cabin or home while still allowing vapor on the plywood to evaporate.
Once the house wrap is on, the whole Riverside crew is gathered to get the exterior walls from the ground up and nailed down. Now that the exterior walls are up, the crew will begin on the roof and interior walls.
Stay Tuned
Tune in next week to part 2 of our series that will go dive into the next phase of the construction process, roof trusses and interior wall framing!