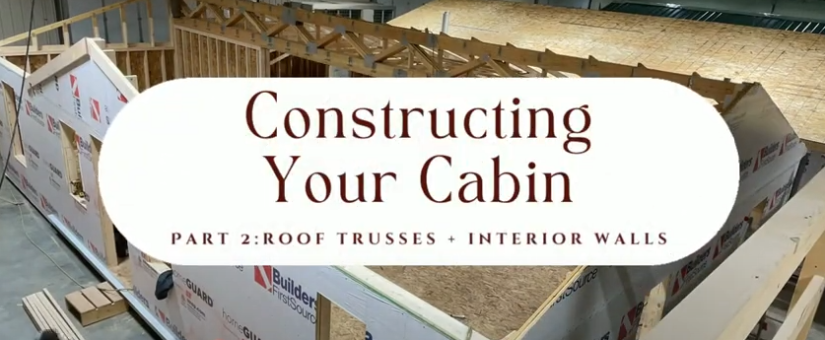 Part 2: Trusses + Interior Walls
Posted by Natalie Moen
On January 20, 2022
0 Comments
building process, construction, factory built home, modular cabin, prefabricated cabin
In a matter of a day, the floor framing and exterior walls of your Riverside Cabin are finished and it's on to the next step of the process. Each phase of the building process adds levels of excitement as you watch your dream of owning a cabin come to life before your very eyes.
Once the exterior walls are up, the next step begins, roof trusses and interior walls!
Roof Trusses
Every Riverside Cabin roof system has trusses that are engineered specific to the area it will be delivered ensuring things like snow load are taken into account when ordering materials.
Next, the roof is sheeted, and cardboard baffles are installed. The baffles are important for venting purposes as they allow cold and hot air flow.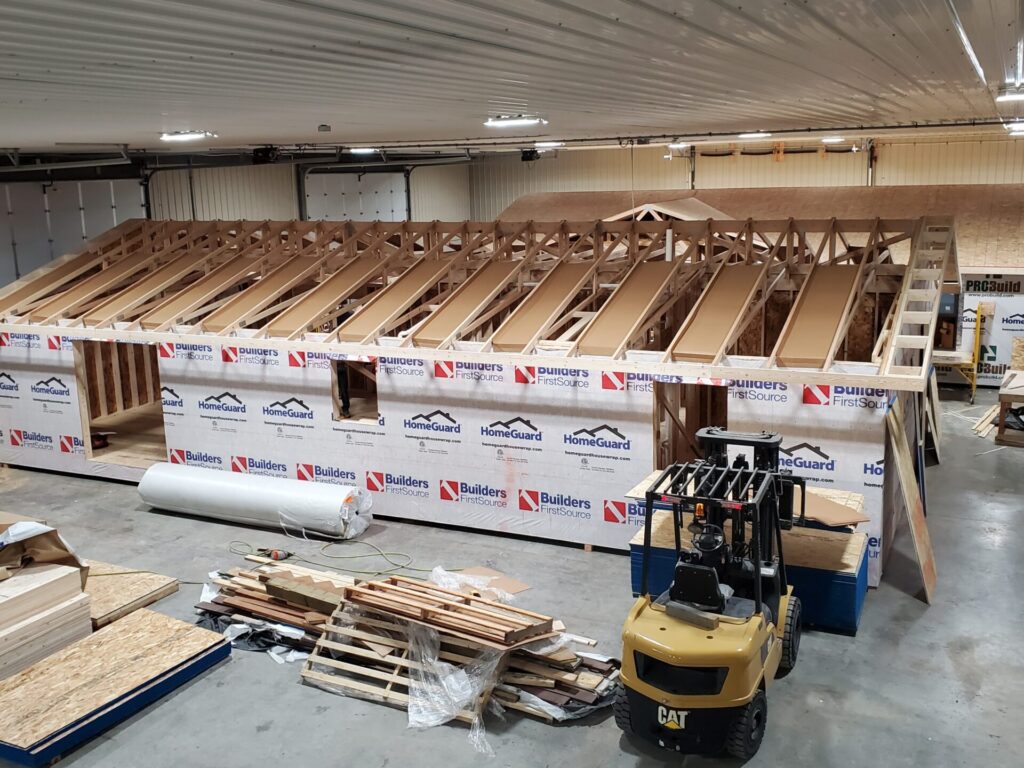 Interior Walls
The crew then moves inside and starts working on the assembly of the interior walls.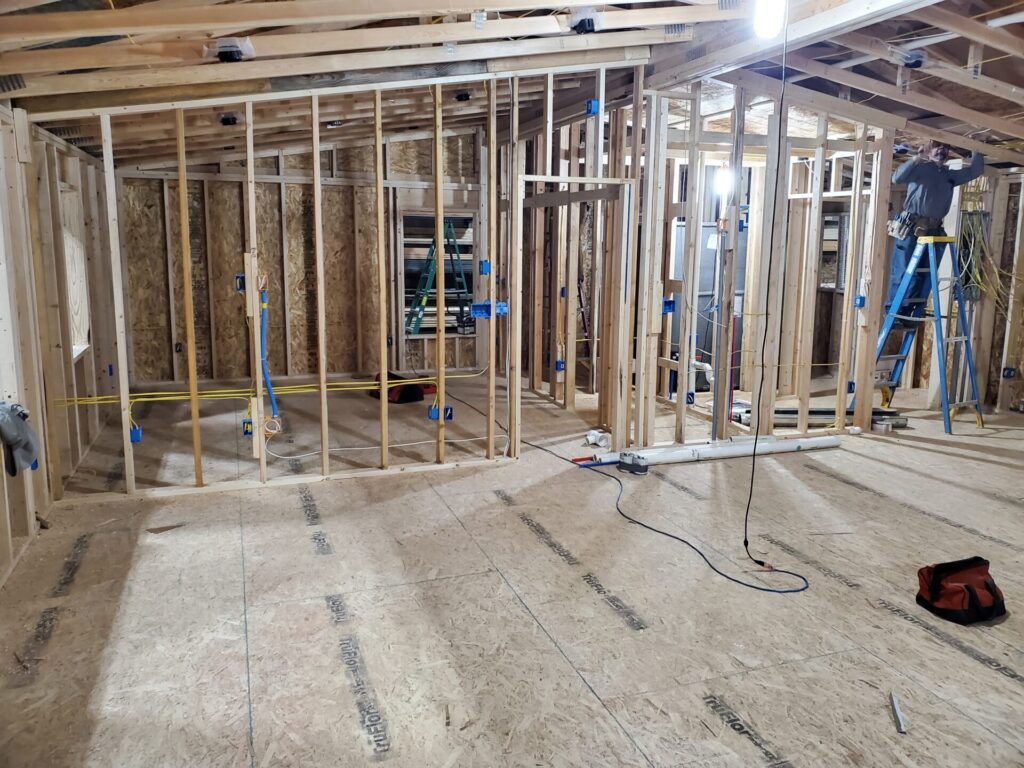 Foam insulation is then put behind the shower/tub surrounds. After, our plumber and electrician get to work roughing in your entire cabin before insulation is blown in.
Next Week: Part 3
Once the house is insulated, the finish crew begins on part 3 of our series, tongue and groove and flooring!