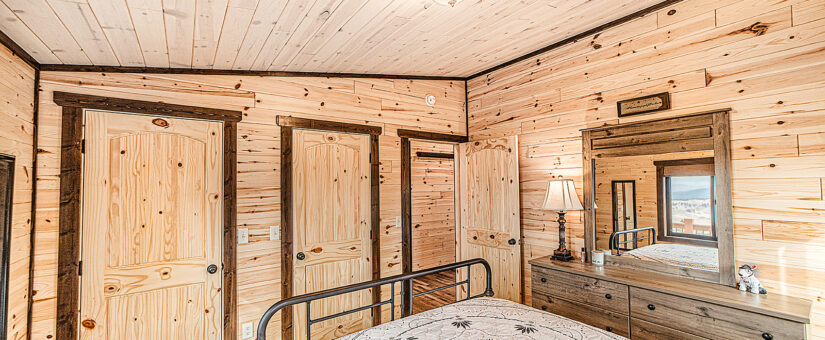 If Walls Could Talk
Posted by Natalie Moen
On April 15, 2022
0 Comments
Picture this, you have purchased the perfect piece of land for your Riverside Cabin. You've browsed all the floor plans on our website and have made your choice on what best fits your needs. Your next big decision is picking out all of your finishes, specifically your interior walls and ceiling colors.
We have three project managers at Riverside Cabins, Nate Stoltzfus, Owen Madsen, and Natalie Moen. They are here to help you every step of the way.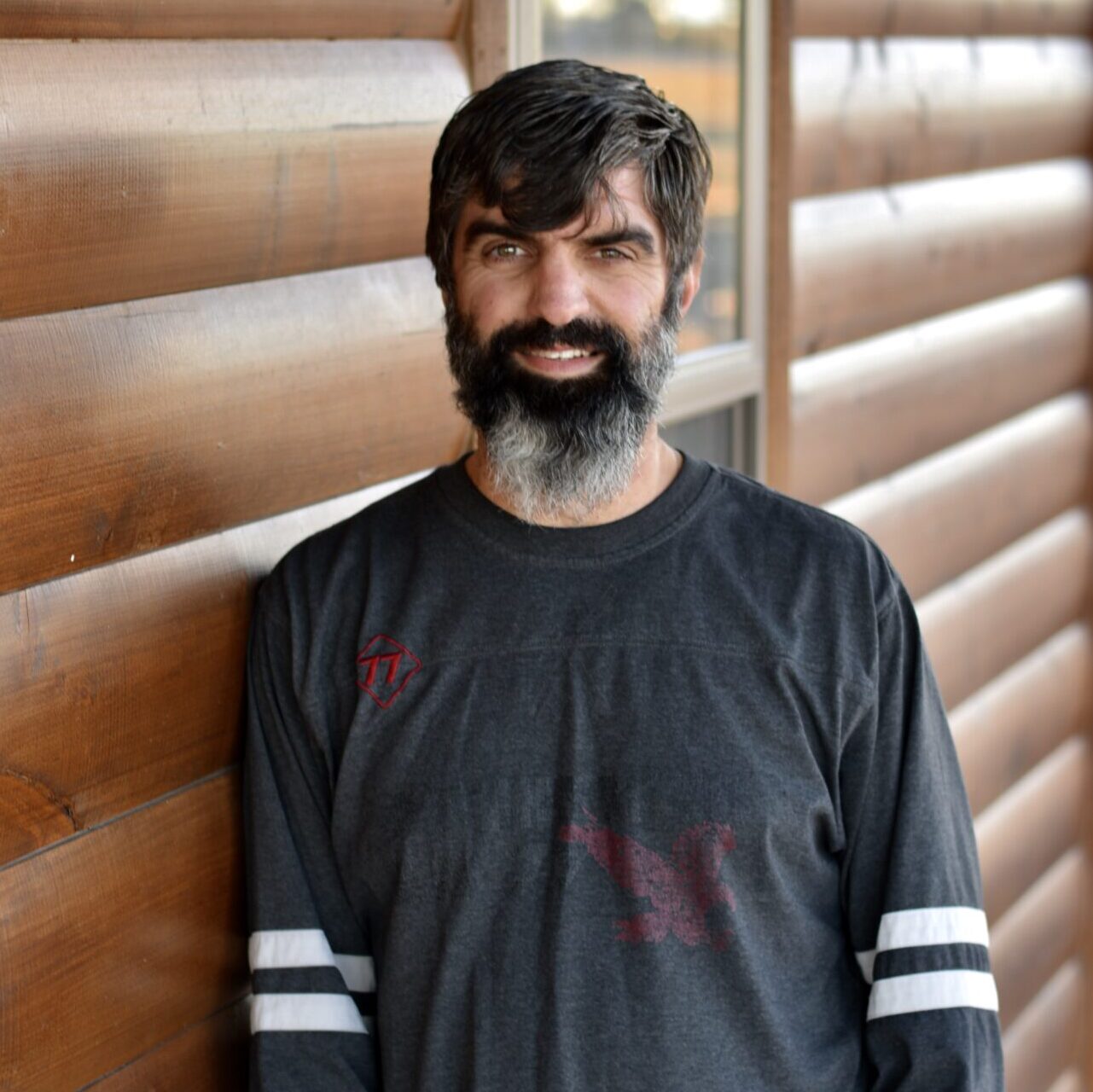 At our facility, you have the ability to look at all the different finish options and colors, starting with the exterior of your building before moving on to the inside. Our interactive showroom allows you to mix and match colors up on a vision board and see your ideas become a reality.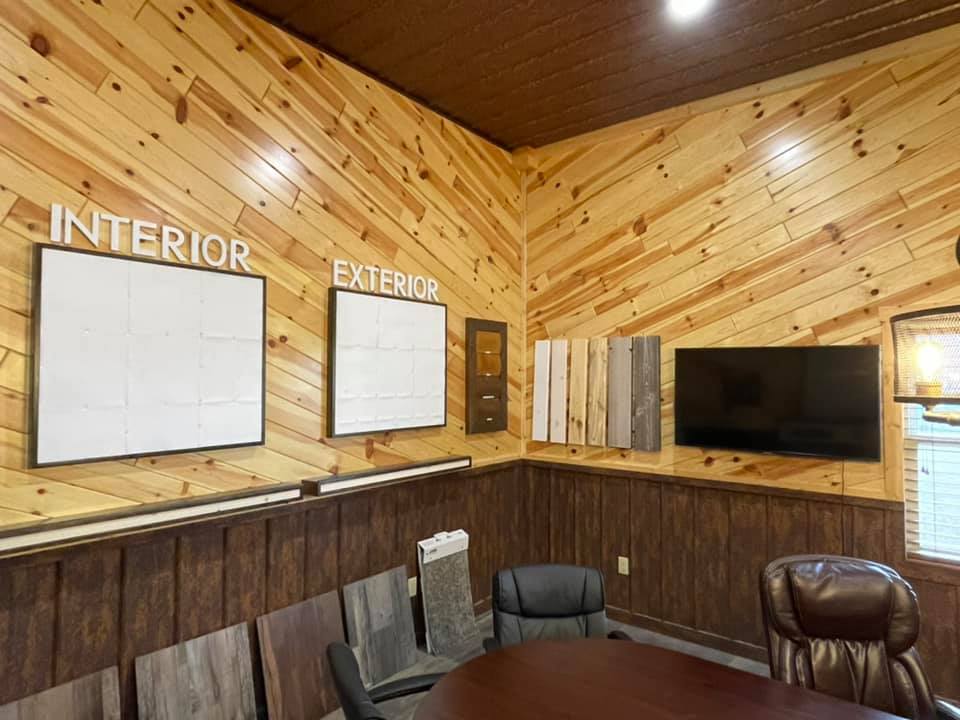 Clear Coat Knotty Pine Walls
When choosing your wall and ceiling color, you have a plethora of options. The clear coat knotty pine is a standard feature in every Riverside cabin. Adding a dark color trim or dark kitchen cabinets makes for great contrast. If the clear coat isn't exactly your style, not to worry, we have 6 different pine options to upgrade to as well as metal wainscot accents.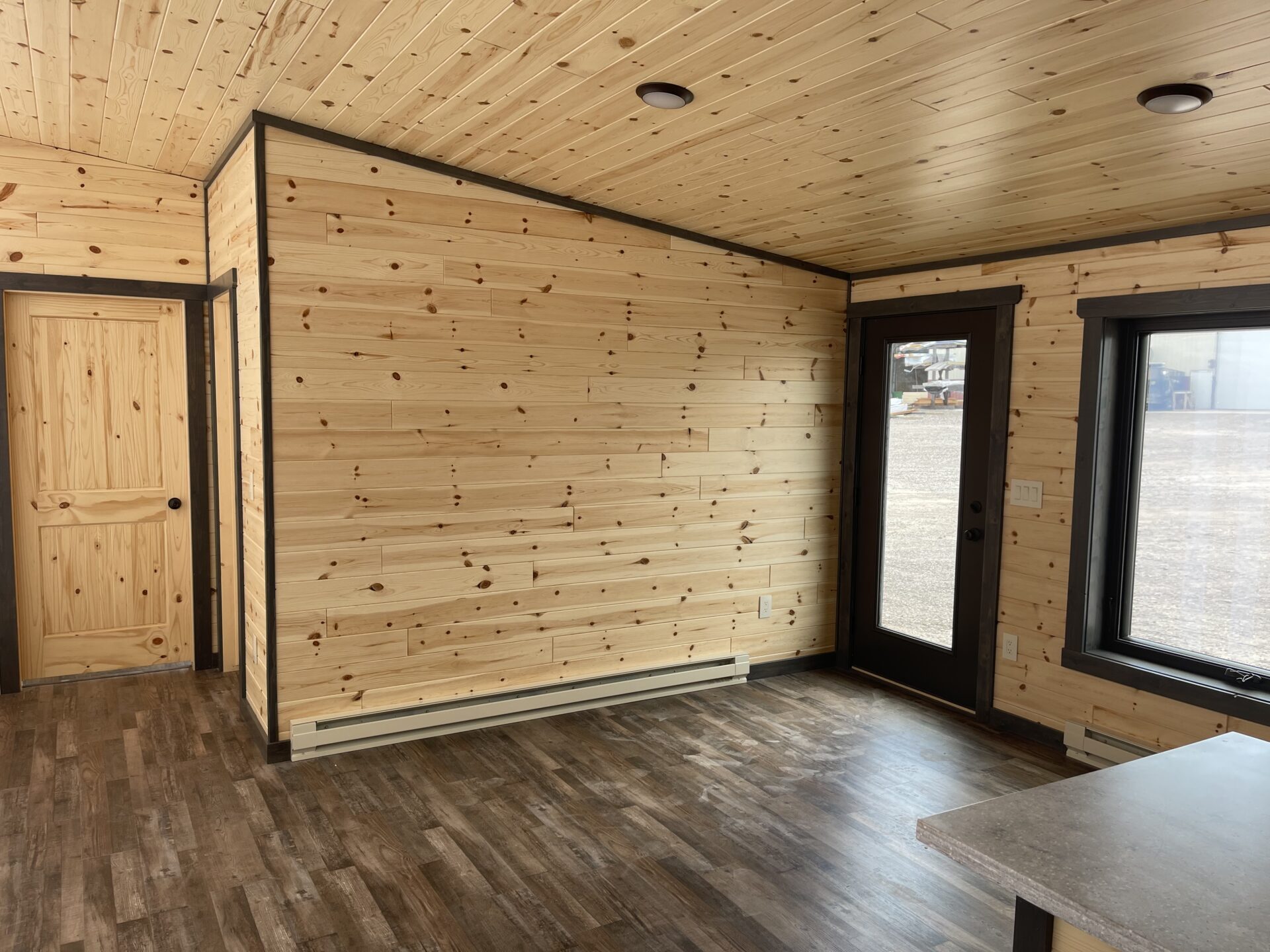 Solid White Pine Walls
For a more modern farmhouse feel, you have the options of solid white pine that is sure to brighten up any space. You have the option of choosing the white in 1×6 or the wider 1×8 pine board.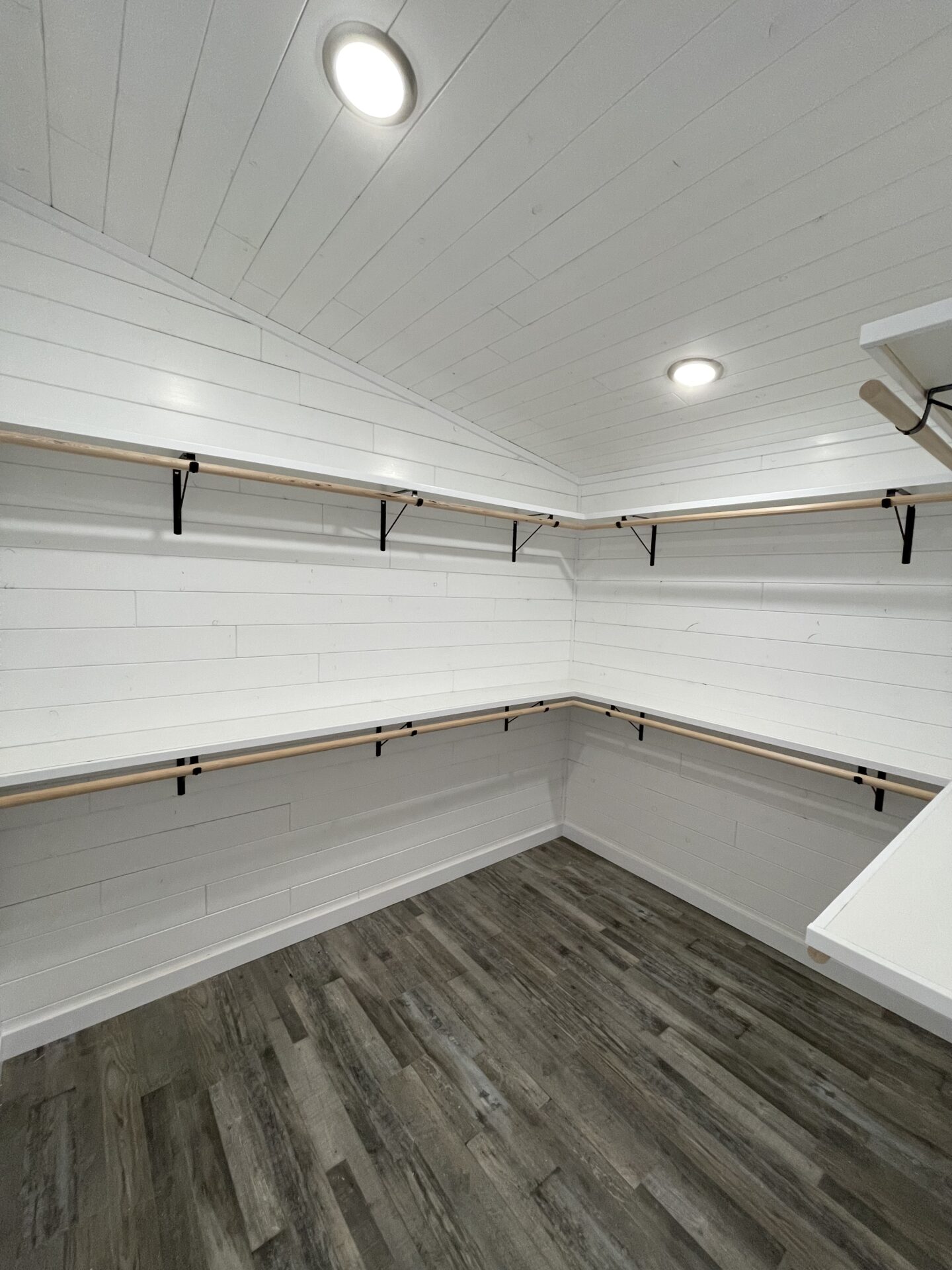 White Wash Pine
If you still want that cabin feel, but want to keep your space light and bright the white wash pine may be for you. Though not completely solid white, the whitewash still lets the character of the knots shine through.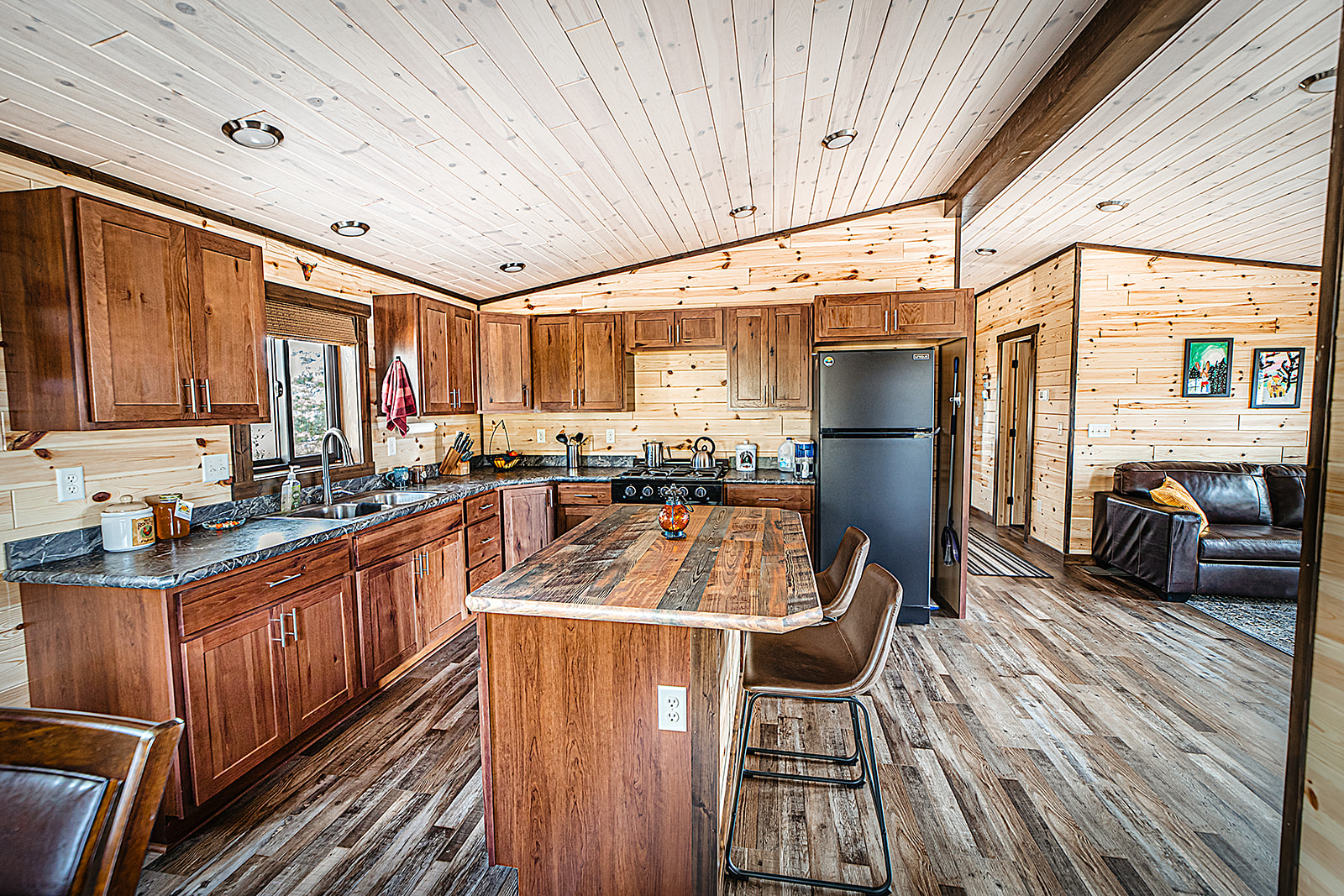 Blue Pine Walls
Nothing says cozy cabin like the personality of the blue pine. Blue pine is a type of pine lumber that has been infected and killed by mountain pine beetles. The beetle introduces fungus to the tree causing the blue staining to come through the surface.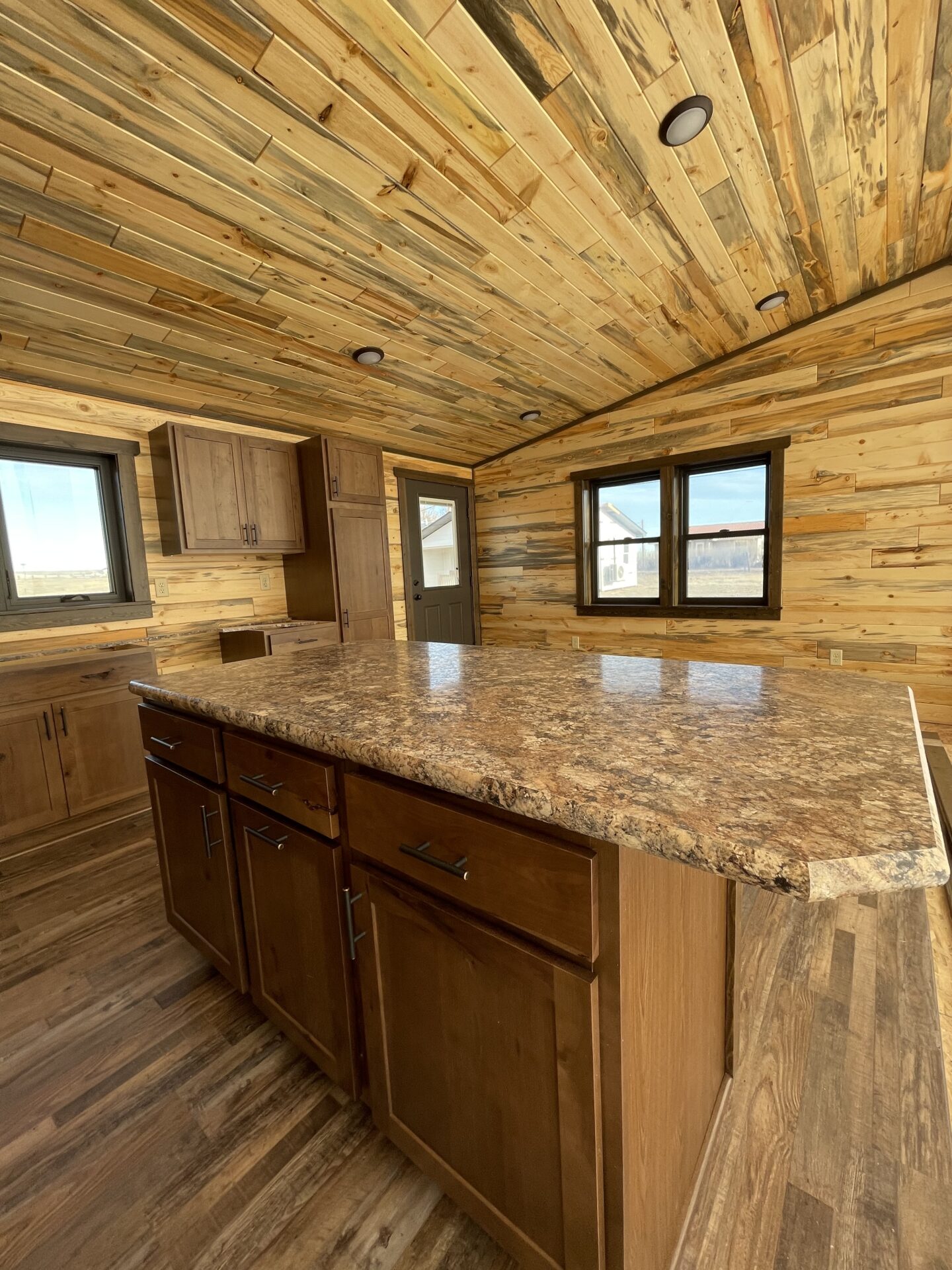 Stained, Smooth & Wire Brushed Stonewash
If grays and whites are your vibe, you can't go wrong with either the smooth or wire brush stonewash pine. The grayish stain can turn any rustic cabin into a cozy cottage just like that! You also have the option of doing stained pine. With a variety of colors to choose from, this makes for a fun accent wall or even for your island backing.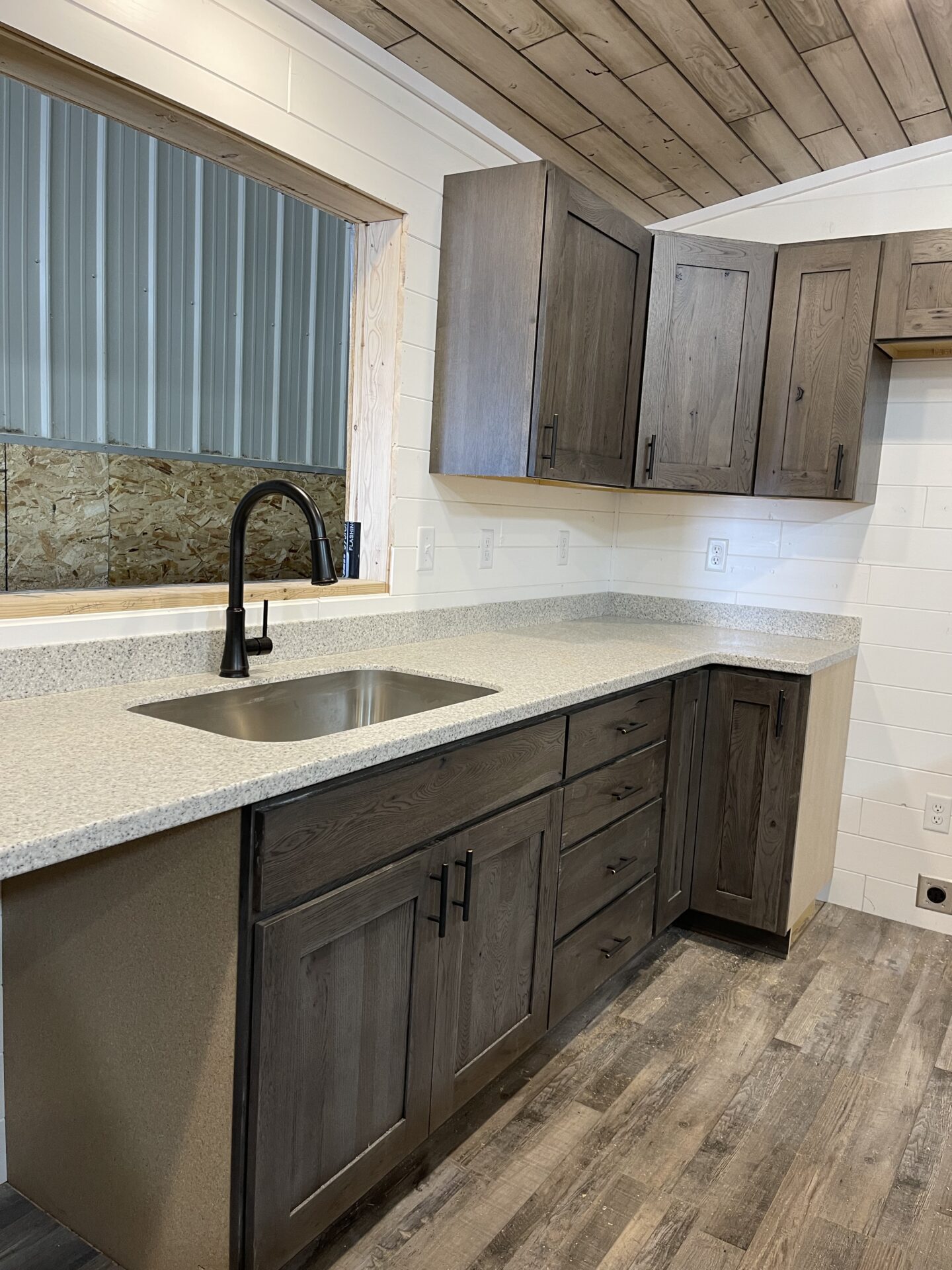 Mix & Match
If you can't decide which finish is your favorite, don't worry you don't have to! Check out the pictures below of previous homes that mixed and matched different wall and ceiling colors. Wanting to break up all the wood? Upgrade to a metal wainscot in the kitchen and living room or even on the ceiling.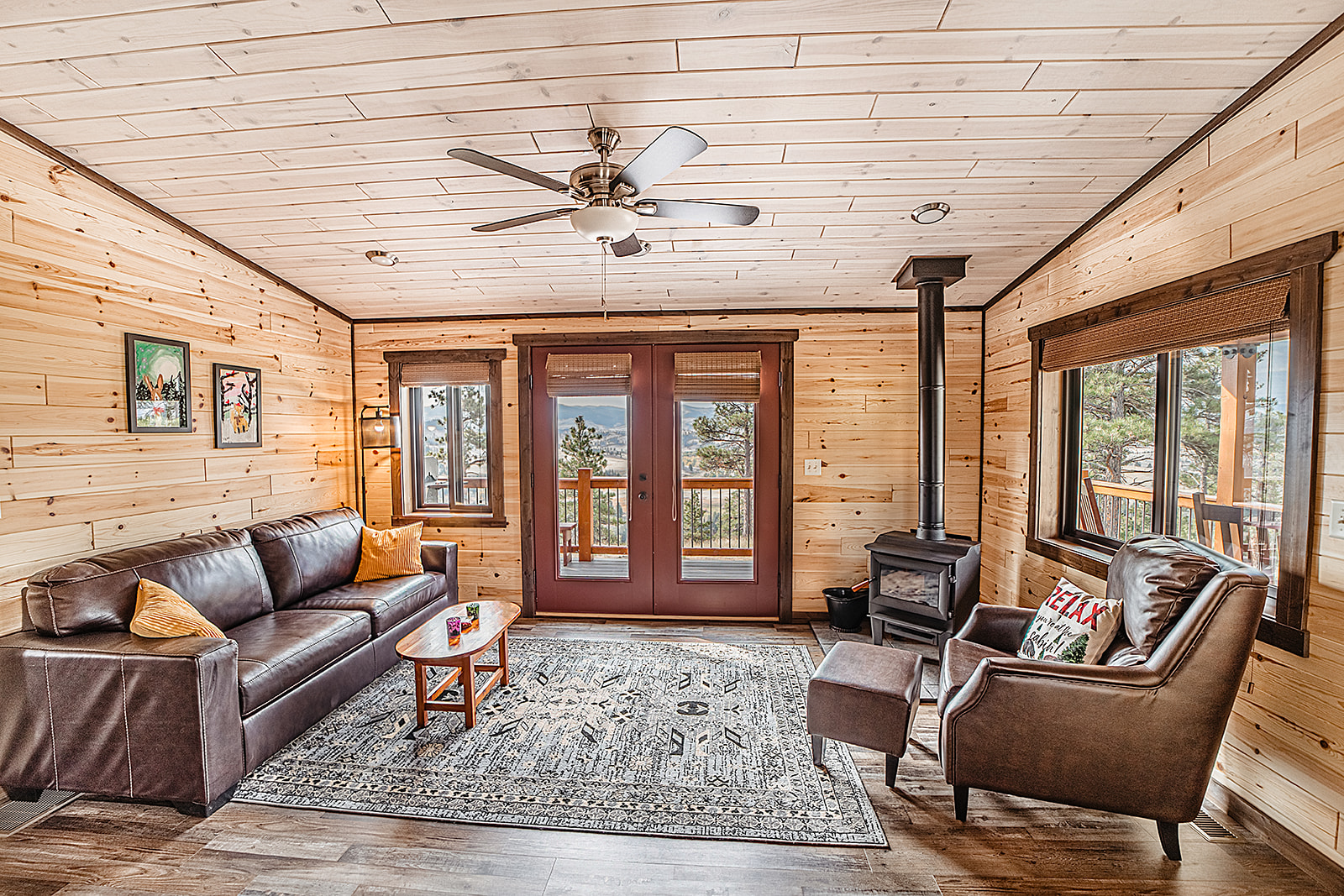 Riverside Cabins wants your cabin getaway to have your personality shine through. We are here to build cabins and homes that allow you and your family to create last memories and be happy with the choices you made. We hope that by the end of your experience with RSC, that if your walls could talk they would have nothing but positive things to say!